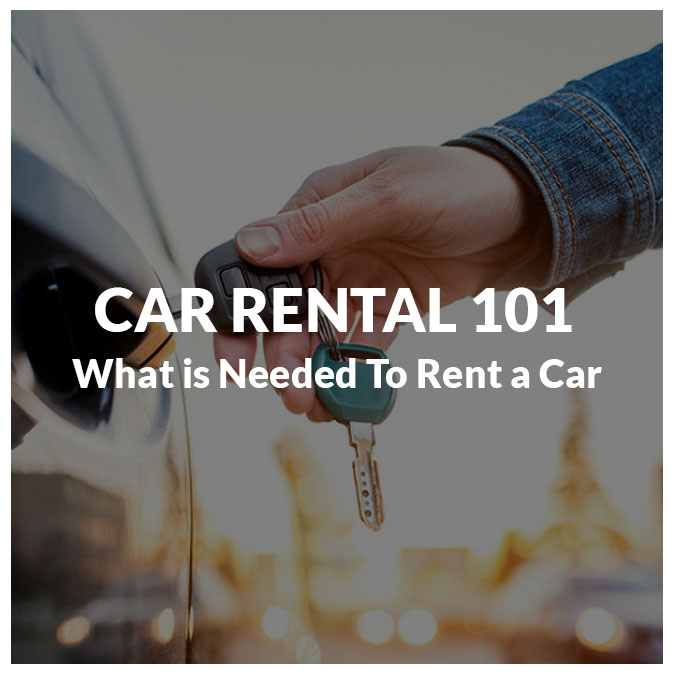 While the rules and requirements for renting a car may differ from country to another, certain ones apply the same for all. It is important to learn the requirements needed before you go ahead and book your vehicle to avoid any last minute surprises. So what is needed to rent a car?
What is Needed to Rent a Car? Your List of Basic Requirements
A Certain Minimum Age
Most rental companies worldwide require the driver be at least 25 years of age. In some countries or offices they might allow the renter to be less of age. A certain additional fee may be applied though. It is important to know that if you are planning to have more than one person driving, then all should be of the required age and should be registered at the rental office.
A Valid Driving License
While it goes without saying, a valid driving license is a must. It is a major requirement of what is needed to rent a car anywhere in the world. Your driving license can be a local one or an international license. Your existing license could work in certain countries, but you will have to verify with the rental company the list of countries applicable.
An Active Credit Card
Most rental companies place a hold on your credit card as a down payment and for security reasons. They don't process the blocked amount unless you fail to return the car as specified in your contract. Be ware though, your spending limit on your card may be reduced by the blocked amount.

Your Own Car Insurance Policy
This will apply if  you plan on reducing the fees of the insurance policy offered by the rental office. Your own car insurance policy, if you own a vehicle, could already include some sort of rental car insurance coverage. So bring it along with the rest of what is needed to rent a car to guarantee that reduction.
Now that you have your list of basic requirements to rent a car, all you need is the right website to book your car in advance. Log on to Carsirent.com, an online friendly platform with the most competitive rates in more than 45,000 locations around the world.
If you're planning a trip soon, make sure to check our competitive rates for car rentals worldwide. Enter your details below, compare, choose and book!