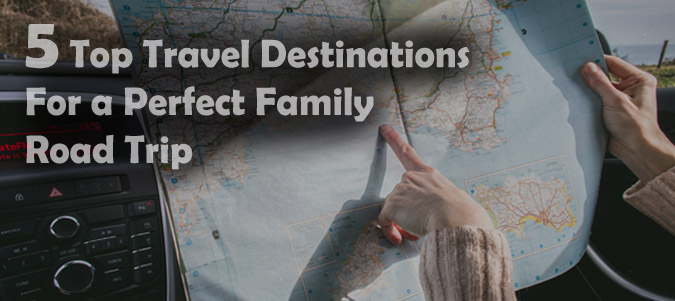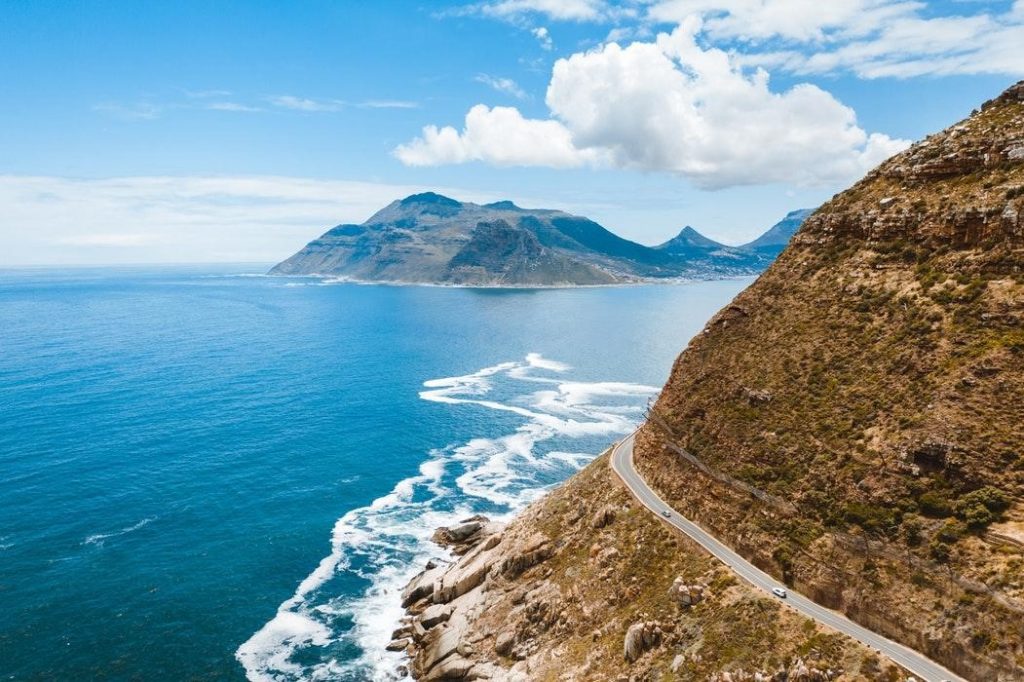 Image source: Unsplash.com
The 5 Top Destinations for Family Road Trip
With summer just around the corner, an important question arises in the mind of every globetrotter out there – where go next when the temperatures get high and clothing gets scarce?
What's more – where to go if you have a family and would like to enjoy your stay at a destination that's both fun for adults AND kid-friendly? The thing is, even though some places may be fairly family-oriented, what you have to take into consideration are also the crime rate in that particular country or part of the world, the local culture, as well as the local traffic and other laws.
Also, matters related to your vehicle of choice are also an aspect of traveling you should take into consideration in advance. For example, if you plan to rent a car upon arriving at your destination, you can take a look at some of the companies offering this service online beforehand. Or perhaps, if you prefer hiring a chauffeur for your trip, you can also arrange something online quite easily.
Similarly, if you fancy visiting your summer destination on motorbikes, you may want to get stocked on bike parts in advance. A well-equipped business such as MXstore, for example, can cover all of your needs in this particular department.
Anyway, if these questions of where to go and what to do are what's been bugging you lately, you've come to the right place, alright!
In this article, we've compiled 5 perfect family-friendly destinations you can visit as soon as summer rears its jolly head! (You can also visit earlier, but it may not be as fun, really.)
Right then, without further ado, here's the deal.
1) Mallorca
… or also known as 'Majorca' is a Spanish island in the Mediterranean sea. Its capital cheekily named Palma represents a bustling place with great cuisine, beautiful architecture, and nightlife. It's one of the top destinations for family road trip recommended.
Most importantly, though, Mallorca is an Island with some of the most beautiful beaches in the world – some 262 of them on its largest island alone! (There are multiple islands in this area.)
Other than the beaches themselves, this place offers many other tourist attractions such as specialized boat tours, water parks, as well as a number of restaurants where you can try some of the authentic Spanish cuisines.
As far as the temperature is concerned, during the summer seasons, the average value is around 25° C, and there are about 11 sunny hours during a single day. During the day, you can take a closer look at different beaches and spend quality time with your family, and when the night falls and your kids are in their beds – you can hit some of the local bars and try out some of their best sangria wines!
2) Greece
Home to ancient statues and architectural wonders the likes of which can scarcely be seen anywhere else in the world, as well as some of the merriest and most family-friendly tourist destinations, Greece is a country that doesn't need to invest too much into their tourist advertisements.
Breathtaking beaches, as we said already, friendly folks you can chat with and make friends, as well as a warm climate which doesn't stop giving whole summer long, are all merry prospects which you don't want to miss out on.
With over 12 hours of sun every single day, and an average summertime temperature of 29° C, you can have a blast at the beach the entire day! Once you've had your fill of sunbathing and swimming in the sea, you can visit a nearby water park and enjoy more serene surroundings with plenty of bars and restaurants nearby.
As for the exact destinations, we recommend visiting Corfu or Crete. Warm water around them, as well as plenty of greenery and clean air, is bound to make your recharge your batteries quickly.
3) Dominican Republic
Bordering Haiti and offering some of the warmest beaches in the world, the island country of the Dominican Republic is a must-visit destination for a family looking for an affordable but still experience to remember.
This place can offer 10 hours of sunshine a day, and during the summer season, you'll get some 28° C every day, which is pretty much perfect. (Unless you come from Siberia, maybe – then you'll feel hot all the time.)
The best things about this place are the never-ending beautiful beaches, exciting boat tours, as well as the lively party scene, where various fun events never seem to stop.
When it comes to the places to visit, we couldn't recommend Santo Domingo, the country's capital, enough. It's one of the oldest and prettiest cities in the whole Caribbean region. Also, you can check out the Haitises Natural Park – a place where you can take a closer look at this place's flora and fauna.

4) Thailand
This country is a place where all kinds of adventures waiting for you, from curious beach parties under the full moon to interesting boat tours, and breathtaking nature. Thanks to its mild climate and plenty of sunny days during the summer, you can rest assured that the weather won't disappoint you if you decide to go for this particular country as your destination.
One of the things that makes this place stand out is the place called Koh Samui, where you can attend a ceremony of sorts called the Full Moon Party. The idea itself is pretty self-explanatory – you dance all night under the full moon and have a time of your life, hopefully!
5) Wyoming, USA
If you prefer evergreen trees and still lakes that stretch for miles on end to sunny shores and beaches with hot sand, then you might want to consider visiting Wyoming USA as your destination of choice for the upcoming summer.
What we're recommending, in particular, is Teton County – a place where the world-renown Yellowstone National Park is situated. Of course, it goes without saying that once there, you can enjoy various tours around the park, as a part of which you'll get to see various trees and animals that can typically be found in this area. Your kids would love it, no doubt!

So, that'd be it, folks! With summer approaching rapidly, we recommend you start preparing yourself for the upcoming season. Whether it's sun-bathed Mallorca or serene Wyoming that ends up your place of choice, we wish you and your family have a blast while you're there.