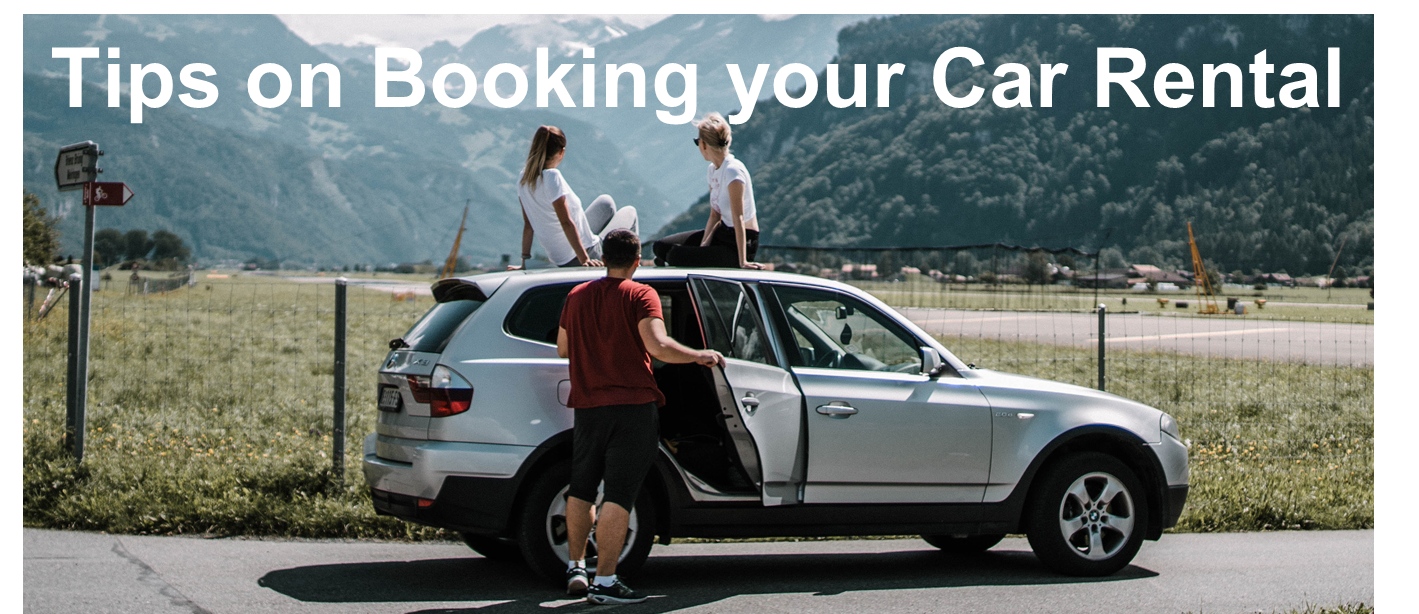 Tips on booking your car rental
Overview:
The most significant expenditure of travelers when on a trip is transportation. Renting a car can prove to be profitable if done correctly. In many countries, cars are the best and convenient way to get around. But we cannot bring our car to each country or the place we visit. Nevertheless, we can rent a car through reputed car rental agencies. Find all the car rental deals from the various well reputed rent a car companies in one place for easy comparison and booking, carsirent.com.
Why should you rent a car?
A rental car is an excellent option for travelers as it cuts down various expenses and costs. Any individual looking for freedom, luxury, and convenience while traveling should consider renting a car. Rental cars have numerous benefits like providing freedom of movement, decreasing the amount spent on transport, increasing comfort, and cutting the travel time.
No doubt renting a car has advantages, but it can get confusing and complicated if not done rightly. In this article, we have shared a guide containing tips on how to book your car rental.
Tips to booking a car rental
Choose a vehicle based on your needs
Before you book your car rental, consider a couple of things like what kind of vehicle you need and how many people will be traveling. Answering these primary questions will help you decide the car you should hire. SUV and larger sedans should be preferred only when traveling with kids and families if you want to save some money on your rental go for smaller cars. Also, read the car mechanism to be sure that you would be able to handle it. These days' car rental companies offer automotive and manual driven cars for rent. Ensure all your needs are included in the rental car you book like a car seat, GPS, luggage storage, etc.
Decide whether you want to pick your car or have them sent to the airport
Being able to drive off in your rental car soon after getting out a flight may sound astonishing, but it comes with a prize.  Car rental companies charge extra for the convenience of picking up your vehicle at the airport. Be sure that the extra money you are spending on it is worthwhile. The prize of a car rental service located inside the city is much cheaper than the ones picked up at the airport.
Do not straight way buy a car rental insurance
The most common question that travelers ask when hiring a car is whether or not they should buy an insurance policy. As a general rule, your car insurance coverage extends to rental cars. But this is subjected to the policy of the insurance company. The best course of action would be to contact the agency and clarify if your insurance policy covers rental cars and to what extent.
Look for regional rental agencies
 When it comes to booking a rental car, all agencies offer a wide variety of cars to hire and use while traveling. Booking a rental car with regional companies is beneficial as they charge less. But research online about the rental agency you are considering and check their reviews to see if they live up to the standards. And also to save money asks for offers and discounts provided by the rental company.
Understand your rental terms
The most important thing you need to do when booking a rental car understands the terms of car rental agreement. Read the terms and conditions of the agency carefully to see if you can abide by them before confirming your reservation. Call the agency and clarify all your doubts and rules on renting a car. See their policy on the late drop – off or picking up, along with the cancellation terms.
Know the full rental price for a car
In most cases, we get attracted by the price printed or shown in advertisements. A rental cost of the car is not limited to base charge, the agency can impose extra charges for state and local taxes, surcharges, pick up and drop, insurance and fuel. The final cost can be double the amount you expected. Hence know the complete amount to be paid for renting a car before confirming your booking.
Inspect the car before accepting it
The last important thing you need to do before accepting the rental car and after a booking is inspecting it. A rental agency can charge you extra for any damages caused to a car while in your possession. Never forget to inspect the rental car inside out and record all damages with the agency and take photos if necessary.
In conclusion
Booking a rental car well in advance is always advantages but compare the prices of different agencies before confirming your reservation. Additionally, learn the traffic rules and regulations, and key terms of car purchase agreement to make your experience comfortable.
We hope the tips and tricks shared in this article help you book your next rental car. Log on to carsirent.com now and discover the simplest and cheapest platform for car rental bookings in more than 45,000 locations.
Author Bio:
Roxana, a writer by calling and an academic, has created scintillating and remarkable content for dozens of websites in the purview of the Business Sector. She has a fair understanding of the inner workings of several business establishments, making her the foremost expert in this field.