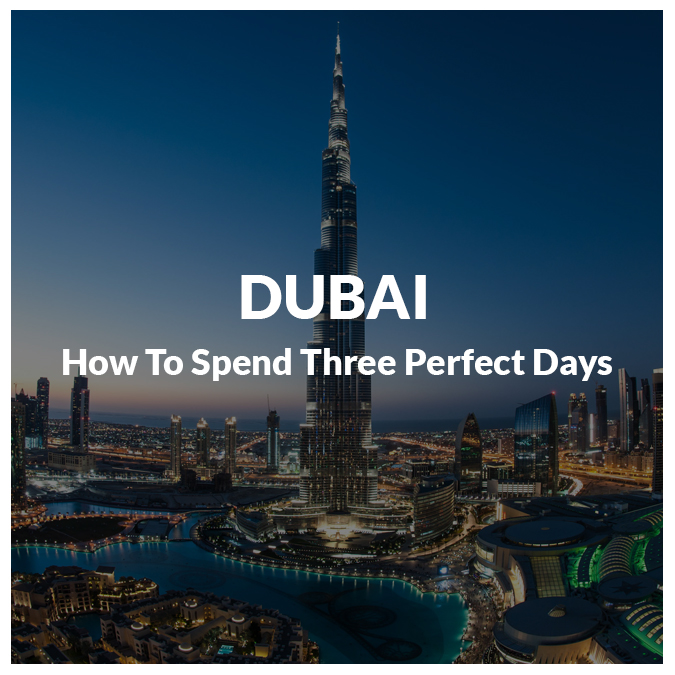 dubai tourism, fun things to do in dubai, fun things to do in united arab emirates, must see places in uae, must see places in united arab emirates, must visit places in dubai, point of interests in dubai, three perfect days in dubai, tourist attraction in dubai, tourist attractions in uae, tourist attractions in united arab emirates, travel guide dubai, uae travel guide, why visit dubai, why visit uae
Dubai is a place that fascinates everyone with its utmost energy, optimism, and openness towards people from all over the world. It is a place that keeps growing with vibrancy. Hence, we are here to help you plan your Three Perfect Days In Dubai.
Three Perfect Days In Dubai
Day 1: Know the City
The metro system in Dubai is excellent and is considerably inexpensive according to the country's standards. Therefore, you need to start by buying a ticket to the farthest station on your Three Perfect Days In Dubai. Furthermore, exploring the city at a leisurely pace till the afternoon. Finally, grab your lunch from restaurants that offer a variety of cuisines near the train stations.
The desert safari is something that gives you the real feel of Dubai. A pickup van takes you to the city outskirts and the desert commences. An army of Land rovers waits to pick you up and take you on an unforgettable expedition across the sands.
In addition, this 30-minute trip takes you to an oasis setup where the char-grills are fuming surrounded by belly dancers. The dance show initiates when the sun sets and you can eat till midnight.
Finally, your transport back into your hotel room is provided. This is surely an amazing experience and therefore, it joins the list of things to do on your Three Perfect Days In Dubai. And if your transport is not included, you can easily rent a car in Dubai at best rates.
Day 2: Reside in Burj Khalifa
At the Top Sky, Burj Khalifa
You need to start early on the second day because you can't miss the view of the sun rising and uncovering the beauty of the land. Furthermore, visit the world's highest man-made points. Starting your second day with these amazing and memorable views is essential for your Three Perfect Days In Dubai.
If you have your tickets to the first observation deck, you will initially have to walk to the post multimedia exhibits that will take you through a journey of the Burj Khalifa construction. Finally, you get to push yourself into the lift that will take you to the 124th floor (452m) at an amazing speed of 10m per second.
With about 1200 stores, the Dubai Mall isn't simply the world's largest shopping mall. It is a small city with a giant ice rink, an aquarium, a dinosaur skeleton, indoor theme parks and 150 food outlets. Moreover, there's a strong European-label existence along with branches of the French Galleries Lafayette department store, the British Hamley's and the first Bloomingdale's outside the US.
This dancing fountain is stunningly set in the middle of a colossal lake against the background of the sparkling Burj Khalifa. Water heaves as elegantly as a belly dancer, arcs like a dolphin and gushes as high as 140m, all synced to exciting Classical- Arabic and world music tracks.
Furthermore, there are plenty of great views, including the restaurants at Souk Al Bahar. The bridge connecting Souk Al Bahar with Dubai Mall and the Dubai Mall water-front porch. All in all, this fountain is a must-see on your Three Perfect Days In Dubai trip.
Days: 3 Live it to the fullest
Dubai is surely a land of possibilities. The reason being that there is a Ski-resort built in the middle of a scorching desert. Visiting this stunning resort requires you to wear your woolens.
It is hot and humid outside but it is freezing inside. Can you picture that? Isn't that amazing? This resort surely delights the locals, expatriates as well as the fascinating tourists. Everyone is just wowed by this astounding place. Hence, it is listed as a must-visit place on your Three Perfect Days In Dubai trip.
A mall that contains Ski Dubai, a community theater, a 24-screen multiplex cinema as well as 630 stores. Furthermore, Mall of the Emirates is one of Dubai's most prevalent malls. With narrow pavements and no daylight, it can feel a bit confining at high gathering times.
Mall of the Emirates structures a matchless luxury covering more than 80 of the world's greatest designer brands in Fashion Dome and Luxury Wing.  For the suitability of the visitors, the mall has two attached hotels: the 5-star Kempinski Hotel as well as the 5-star Sheraton Hotel.
This hotel relishes a private sandy beach on Dubai's Palm Jumeirah Island and offers splendid sights of the Arabian Gulf. It provides a subaquatic aquarium, swimming with dolphins, and free access to the Aquaventure Water Park and the Lost Chambers Aquarium.
Dining choices include Yuan which serves traditional Chinese Szechuan cuisine in a contemporary setting. The award-winning Nobu restaurant serves modern Japanese cuisine with Arabian effects. Bread Street Kitchen & Bar bids signature British menu and pleasant beverages from Gordon Ramsay.

Finally, guests can enjoy spectacular views of The Palm and Dubai skyline while enjoying the tastes of authentic Lebanese cuisine along with lovely beverages and shisha at Levantine Bar And Terrace.
On the whole, Dubai is a land that attracts people from across the globe. Moreover, every penny that you spend here is totally worth it. In other words, you are going to get the full value of whatever you spend on your Three Perfect Days In Dubai trip.
If you're planning a trip to Dubai soon, make sure to check our competitive rates for car rentals worldwide. Enter your details below, compare, choose and book!