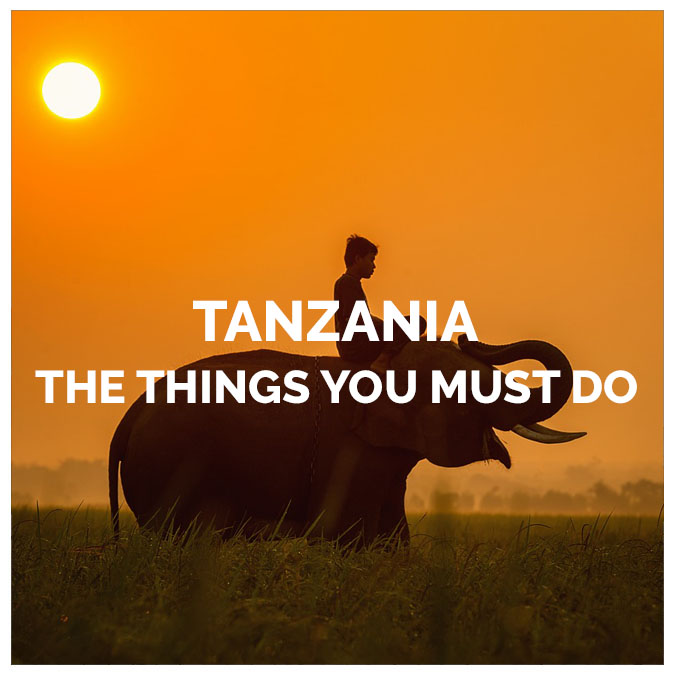 You must have heard by now about the must see Tanzania, and the most amazing things you can experience there. For many reasons and as for many, Tanzania also falls on our 2018 bucket list. An extraordinary place to visit and enjoy an unforgettable vacation. For a guaranteed exceptional holiday, here is your ultimate list of the things you must do in Tanzania.
1- Go on Safaris
Tanzania is known for its two of the most fascinating safari destinations in Africa, the Serengeti and the Ngorongoro Crater. Serengeti is home to the Great Migration, which will be talked about later in this post.  The Ngorongoro Crater, the world's largest inactive and unfilled volcanic area, is home to a huge variety of wildlife. Seeing the wild animals up close will be an unforgettable experience for anyone!
2- Climb The top of Mount Kilimanjaro
For the adventurer in you, here is a great challenge to add to your trip planning. Many people make the mistake of thinking that Mount Kilimanjaro is an easy climb but to get to Kobo is not. Kibo is the highest point at Mount Kilimanjaro and is steep and bitterly cold. The climb up there is worth while for the spectacular view and sensation you will experience.
3- See the Great Migration
The Great Migration is an annual event of massive herds who gather to follow the rains to greener and tastier lands. The view of millions of wild animals migrating all at once will leave you breathless. Hence, known to be one of nature's greatest events and a highlight of any visit to Tanzania.
4- Visit Zanzibar
Zanzibar has something for everyone. Located in the turquoise Indian Ocean, this beautiful island adds the perfect feel to your vacation. Make sure to save one day for the perfect relaxing experience on its beautiful white sands and beaches. Enjoy its city life while walking through stunning architecture and interacting with its wonderful locals.
5- Get yourself a Kanga
Kangas are a piece of cloth that are the must have item in every Tanzanian wardrobe. The colors and textures you choose in your Tanga will tell a lot about your mood and personality. Additionally, they will definitely make the perfect souvenirs from your trip to Tanzania for your family and friends back home.
The above top our list of the things you must do in Tanzania. Stay tuned for more of Carsirent exciting places to explore in our next posts.
If you're planning a trip soon, make sure to check our competitive rates for car rentals worldwide. Enter your details below, compare, choose and book!