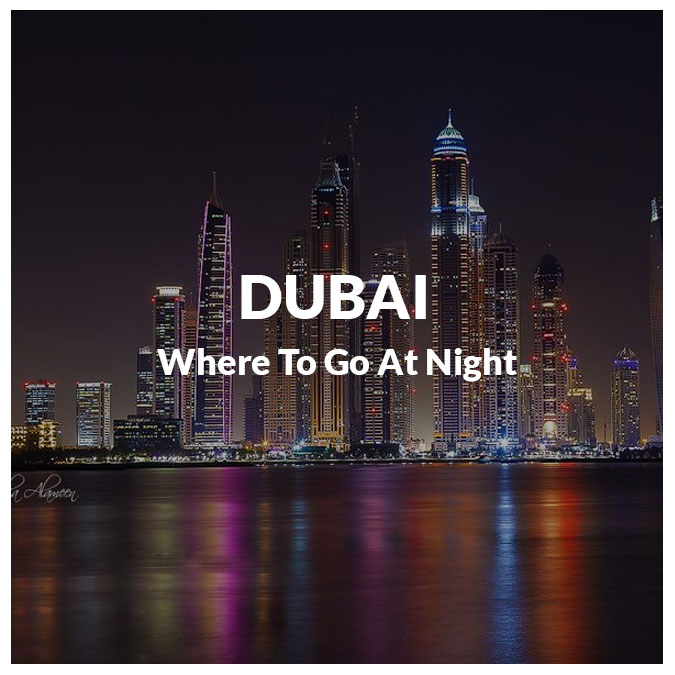 Approaching the most pleasant weather season in the Gulf region, the options of things to do and enjoy in Dubai are numerous. From enjoying a shisha and a meal on one of its rooftops, dancing the night away in its famous clubs, or even going for a night adventure. For those looking for a fun night out, check out this list of the best places of where to go in Dubai at night.
Where To Go In Dubai At Night
Dubai's Finest Restaurants
In a city that is ever-growing, the culinary scene of Dubai continues to flourish with the best international names. Cuisines from all around the world are now available in Dubai. Whether searching for a great ambience or for the yummiest dinner, you will surely find what you're looking for. Make sure to book your dinner table in advance as Dubai gets very busy during this upcoming season. Recommended names for an exceptional dinner experience are Coya, Nusr-Et, Zuma, and Pai Thai.
Dubai's Night Clubs
Located on the rooftops or basements of the most prestigious hotels, the Dubai nightclubs and cocktail bars will amaze you. Regularly hosting the world's most famous DJs, Dubai's nightlife scene remains to be one of the best worldwide. Booking your table in advance is again a must here. Top selected nightclubs and lounges in Dubai include Iris, White, Indie, Toy Room, and Music Hall.
Dubai's Dancing Fountains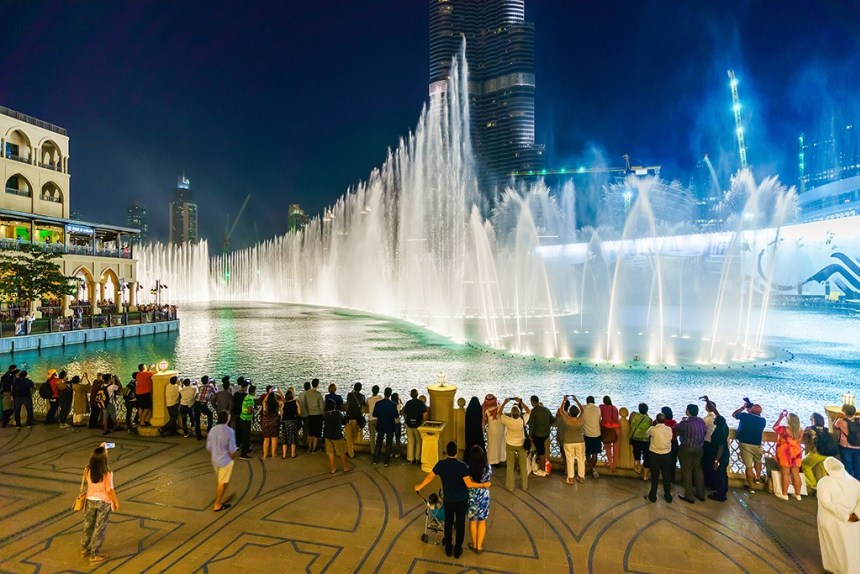 Dubai Fountains

Before any dinner plans, make sure to head to the Dubai Mall outside area for a spectacular show of the famous dancing fountains. With the fascinating lights, music and water show you will experience one of the most magical moments in your life. The show takes place every 30 minutes, and can be enjoyed by standing on the sides of the lake or by getting seated in one of the surrounding restaurants.
Dubai's Ski Slope
If you are more in the mood for more excitement and an out of the ordinary evening experience, you should head to Ski Dubai at the Mall of the Emirates. Dubai is far from a ski destination city, but it is here you will find the first indoor ski resort. Open till 11.00pm and later, this will surely be a fun evening for you and your friends.
Dubai's Overnight Desert Safari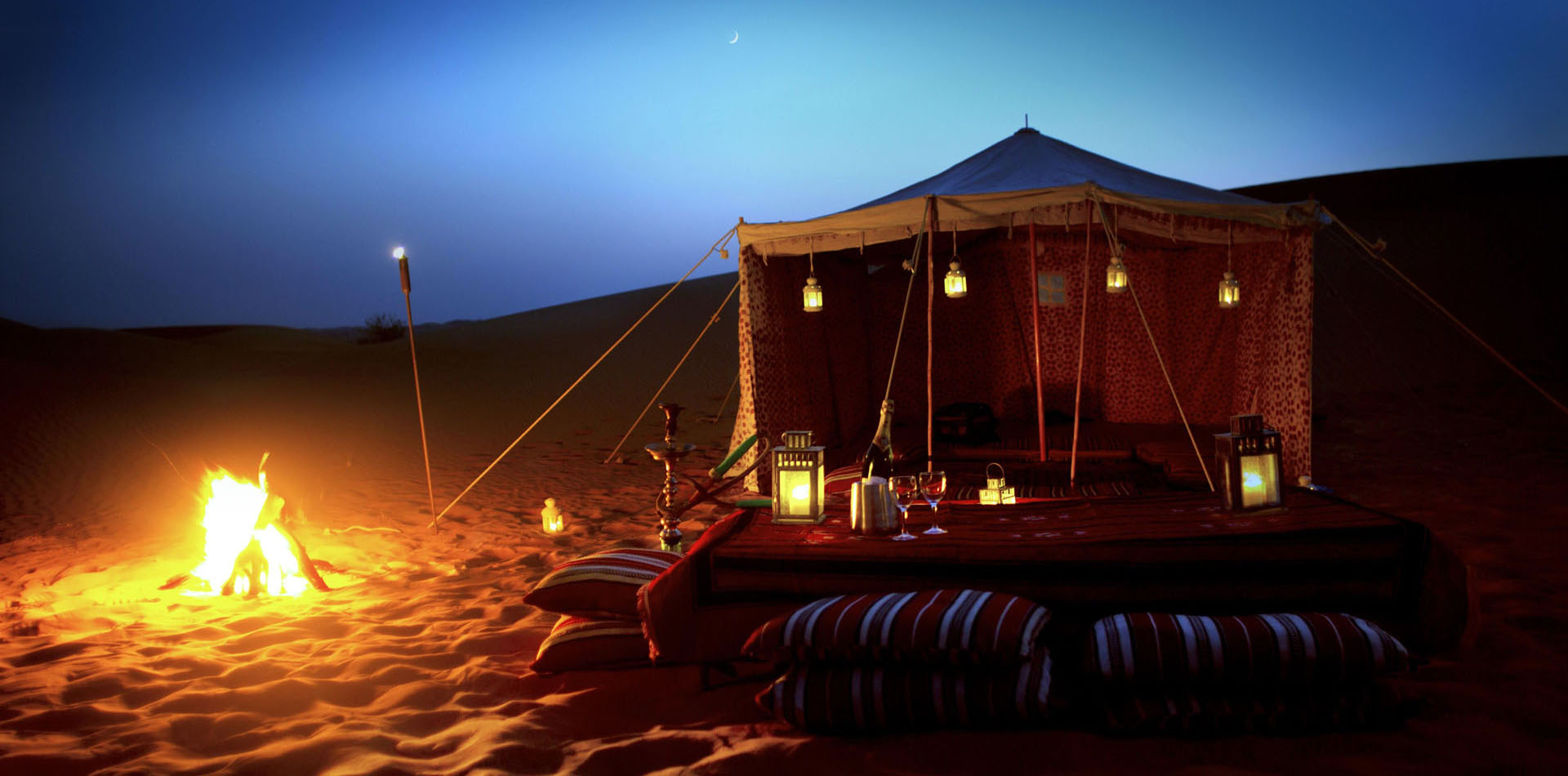 For a more Arabian twist to your night, book an overnight desert safari . The night starts with an extremely high adrenaline ride through the desert sand dunes, followed by a stop at the Bedouin camp for more activities. If you are wondering about where to go in Dubai at night, we recommend enjoying a barbecue while watching the sunset and take a tour of the desert on a camel at night. Additionally, you will get the chance to enjoy shisha, watch a belly dancer and savor traditional Arabic food. After a comfortable sleep in your Arabian tent, watch the beautiful sunrise with an appetizing breakfast.
If you plan on drinking, make sure to move around Dubai by Taxi or even better get yourself chauffeur driven around Dubai to enjoy all these places. For the best Chauffeur Drive deals, check out our deals here.
If you're planning a trip soon, make sure to check our competitive rates for car rentals worldwide. Enter your details below, compare, choose and book!