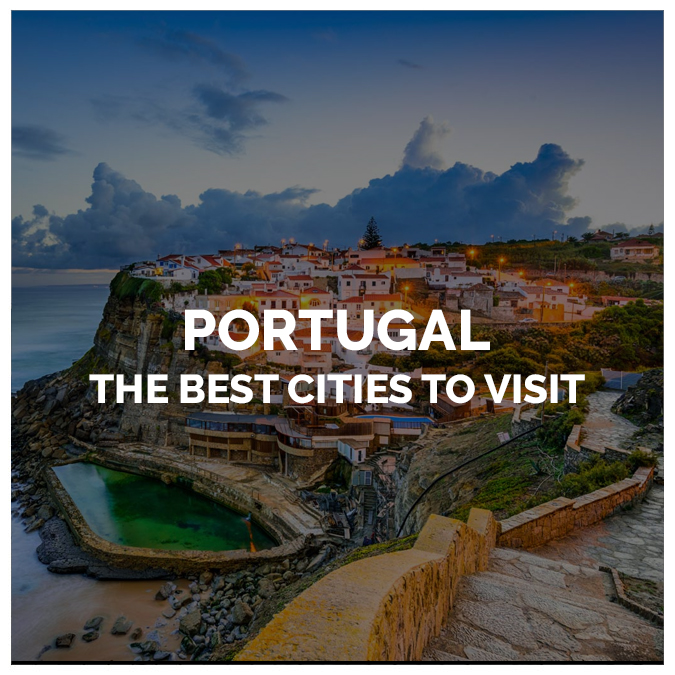 Anyone who has been to Portugal and experienced the warmth and vibrance of its culture will probably now consider it as one of their favorite European countries. Besides Lisbon, which is a beautiful and charming city, Portugal is home to several other must see cities. Portugal, another country from our 2018 bucket list, we highly recommend you explore. To better plan, we have prepared for you a list of the best cities to visit in Portugal.
The Best Cities to Visit in Portugal.
Lisbon
Starting with Portugal's  charming capital, Lisbon is one of the most beautiful cities of the world. Not only is it very budget friendly, but Lisbon has everything from galleries and museums, history and culture, gourmet and nightlife to beautiful beaches. A travel opportunity where one can experience fun times, view amazing sites, and taste delicious flavors. Your vacation in Lisbon should also include seeing the Torre de Belem, riding the old tram and going underwater in the Lisbon Oceanarium.
Porto
One of the  best cities to visit in Portugal, Porto will be an unforgettable experience. Very often shadowed by Lisbon, Porto is still an underrated destination, which will make it a more desirable place for you to enjoy. Porto is known for its architecture, history and most importantly its Fado houses. When in Porto, make sure to visit the Cais da Ribeira, the Serralves Museum & Villa and the Casa da Música.
Sintra
The magical city of Sintra is less than an hour's train ride from the heart of Lisbon. It is also superb if you have a rented car to go around. Sintra is another place we must include for you on this list of the best cities to visit in Portugal. Do not book your vacation with only one day saved for Sintra, this little city deserves at least two days to explore properly. Some of its most loved things to experience are the Pena Palace, the Castle of the Moors, and the Quinta da Regaleira.
Madeira
The island of Madeira has natural landscapes that will leave you breathless. The astonishing views are easy to discover on mountain roads and through historic irrigation channels known as "levadas". In Madeira you can even go on ocean expeditions to spot the whales or to go for a good dive in very clear waters. When in Madeira make sure to visit the Ponta de São Lourenço, the Cabo Girão, and the Parque Forestal de Queimadas.
In addition to the above mentioned cities, if your vacation time allows, there are more cities to explore in Portugal such as Cascais, Albufeira and more.
To get the best of your trip, hopping from one beautiful Portuguese city to the other, hire a suitable vehicle. For the best car deals in Portugal visit www.carsirent.com.
If you're planning a trip soon, make sure to check our competitive rates for car rentals worldwide. Enter your details below, compare, choose and book!