One of the world's greatest and most visited cities, London not only offers the best tourism and sight-seeing experiences, but also boasts one of the most diverse and exciting range of eateries in the world. The so called "food capital of the world" unites cuisines of all ethnicities, celebrating a unique melting-pot of beautiful cultures.
Offering you the full experience from budget-friendly eateries to exquisite award winning, fine-dining restaurants, here are the 10 best places for Arabs to eat in London:
Lebanese/Arabic:
Arabica Bar & Kitchen

cuisine: Lebanese, Mediterranean, Turkish, Middle Eastern, Gluten Free

Location: Southbank


Consisting of a beautifully lit space with equally balanced décor between contemporary Arabian brick & marble, you can't help but notice the lively energy buzzing through Arabica Bar & Kitchen. Located in the ever busy Borough Market, experience the modern twist of Lebanese and Mediterranean food while being served fresh bread straight from the oven. The popular dishes served are the Muhummara and mezze dishes, the restaurant is also few of the Middle-Eastern restaurants that offer a wide range of gluten free options. Plus the staff is attentive and welcoming even during peak hours when the restaurant is packed.
Yalla-Yalla

Cuisine: Lebanese

Location: Fitzrovia (Other branches too)

Known to many as the ideal restaurant for "Beirut Street Food", Yalla-Yalla is a hip middle-eastern franchise that boasts beautiful casual furnishings and wooden tables reminiscent of street cafes in Beirut, with the food to match. One of the best signature dishes to try at Yalla-Yalla is the sautéed chicken liver with garlic and pomegranate molasses. The restaurant also serves cocktails in the evening, and offers flavoured shisha. The portions tend to be large which makes Yalla-Yalla ideal for large groups and get together with friends for a night out, and is well priced for value. The only downside to Yalla-Yalla is the lack of vegetarian options and some of the branches tend to be small so space could be an issue.
Shisha Bar/Lounge:
Beirut Nights:

Cuisine: Shisha Bar/Lebanese

Location: Abbey Road


Being a Diner's Choice Open Table winner makes Beirut Nights an easy choice to include in our list. If you fancy authentic and high quality Al Fakher and Starbuzz tobacco, then Beirut Nights is definitely worth checking out. It has a heated outdoor seating made specifically for shisha which is ideal for a perfect night out. The ambience is usually loud with Arabic or hip-hop music playing in the background. The great thing about the restaurant's atmosphere is that it's family friendly and is famed for its welcoming and helpful staff. The shisha is reasonably priced between 15-20 pounds and comes in an array of flavours. It can get busy on weekends which could cause service to slow down, thus it's preferred to check out during weekdays.
Double Apple

Cuisine: Lebanese/ Moroccan/Shisha Bar
Location: Turnpike Lane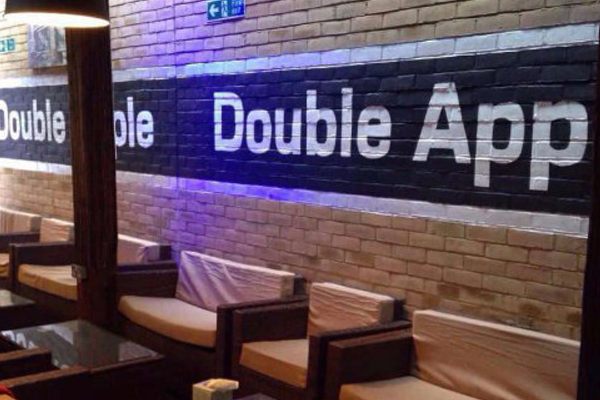 A contrast to the loud ambience of Beirut Nights, Double Apple has the perfect blend of a very relaxed atmosphere and great tasting shisha. The food menu comes with hearty, halal Lebanese and Moroccan dishes in impressively big portions. The café airs sports events, mainly football. In other words, an ideal place to watch exciting matches with a great shisha in tow!
It is also recommended to head down to Edgware Road where there are several shisha joints and Arabic/Halal restaurants in central London.
Cheap Eats:
Daddy Donkey

Cuisine: Mexican

Location: Leather Lane
The best authentic Mexican food you could get for under 10 pounds! Daddy Donkey is a semi-permanent food truck that offers a delicious menu of popular Mexican dishes, most notably the delicious signature burrito that is perfectly balanced with fresh ingredients and spices. The tostadas are also a best seller if burritos are not your preference.  We highly recommend trying Daddy Donkey for takeout or lunch, as they are only open up until 4 PM and don't serve dinners. The queue can get pretty long during peak lunch hours, so calling ahead and picking up your food directly is advised to avoid the hassle. This street food joint is not to be missed!
Wellbeing Kitchen:

Cuisine: Korean/Japanese

Price: Under 10 pounds

Location: Shaftesbury Avenue


Wellbeing Kitchen is a small and basic designed restaurant, but do not let the aesthetic put you off, as the menu provides fantastic authentic Korean and Japanese food and definitely makes up for it. It is perfect for casual lunches or early dinners, and takeaway is provided too, due to the restaurant getting pretty busy at peak hours. The beef Bibimbap is a favourite with restaurant goers and the Katsu curry is our must-try, it also comes with free Miso soup! Wellbeing Kitchen is our top choice for budget-friendly authentic Korean food.
Popular Places:
Burger and Lobster

Cuisine: American, Seafood, Gluten Free

Price: 11-25 pounds

Location: Soho, other branches available.
One of the most popular lobster restaurants in London and a certificate of excellence winner on TripAdvisor. Burger and Lobster is a treat for the taste buds and for lobster lovers. As the title suggests, the menu highly concentrates on fresh, delicious lobster dishes and succulent burgers. Most visitors rave about the signature Lobster rolls and the lime mousse for dessert. The lobsters are reasonably priced for a full Lobster meal which makes it great value for money. It is best to visit Burger and Lobster for early dinners if you want to avoid the queues around dinner time. Generally however, it might not be as crowded during weekdays.
Chiltern Firehouse:

Cuisine: European, British

Price: Above £46

Location: Marylebone
A popular celebrity hot-spot, Chiltern Firehouse is located in a beautifully rebuilt 1889 Grade II-listed Victorian-gothic fire brigade building. You might not spot the restaurant from first glance because it has an unnoticeable gated entrance. Chiltern Firehouse is one of London's most in-demand restaurants and is usually booked months ahead because of its popularity for special occasions. That said, if your visit to London is planned very early then it is recommended to book a reservation before your holiday begins. Regarded for its excellent gourmet British cuisine and professional staff, Chiltern Firehouse is a must on every foodie's list when in London for an unforgettable experience. Breakfast, brunch, and lunch is also served at the restaurant, and crab donuts and key lime pie for desserts ranks very highly with restaurant visitors.
The Breakfast Club

Cuisine: American, British, Diner, Cafe
Price: £11-25
location: soho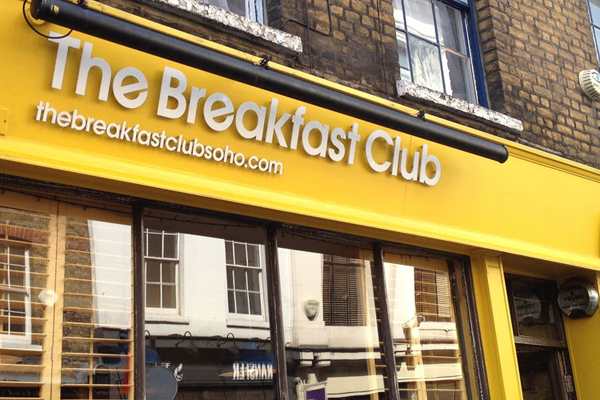 The Breakfast Club without a doubt is a high contender for best American/British breakfasts. Its reputation for delicious and fluffy pancakes has people flocking and queuing even before the café opens. You usually have to wait for your own table but you could get seated faster if you are okay with sharing your table with others. The must-trys at The Breakfast Club are definitely the Pancakes and Waffles, and notably their English breakfast. There are high-praises for the eggs menu as well. Oddly enough, The Breakfast Club happens to serve lunch and dinner as well! The main branch is at SoHo, but you could find The Breakfast Club in other branches across London.
Restaurant Gordon Ramsay

Cuisine: French Fine Dining
Price: above 60 pounds
Location: Chelsea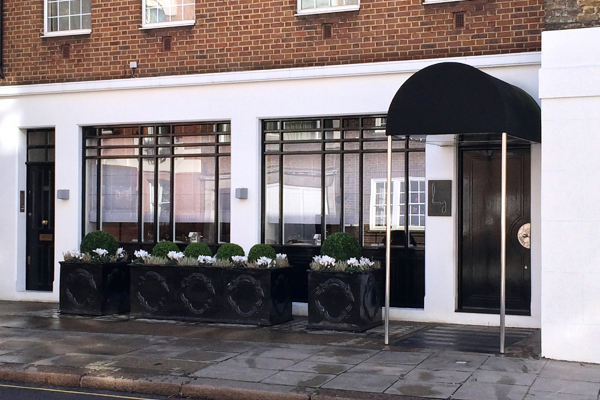 What would a London food list be without a Gordon Ramsay restaurant in it? A winner of 3 Michelin stars, Restaurant Gordon Ramsay in Chelsea is the ultimate experience for culinary aficionados visiting London. The restaurant proudly serves modern French cuisine with finesse and flair that combines with contemporary elegance. The ambiance is very intimate, which makes it a top choice for special occasions or anniversaries. The restaurant also carries a seasonal a la carte menu of exquisite dishes which always meets the praise of food critics.  The ravioli, petit fours, lobsters, truffles and salted caramel dishes are options you cannot go wrong with at Restaurant Gordon Ramsay. Bear in mind the restaurant operates a smart dress code and will not permit entry for wearing jeans, t-shirts and sportswear.
Hope this list helps you find the best places to eat in London, have shisha and Arabic food in London. If you would like to suggest a place we missed, please share that in the comment section.
If you're planning a trip soon, make sure to check our competitive rates for car rentals worldwide. Enter your details below, compare, choose and book!