It's the holiday season, and surely prices for all required services will be sky rocketing everywhere in the world! However, when it comes to renting a car, we have you covered, with our list of the best ways to save money on your next holiday car rental.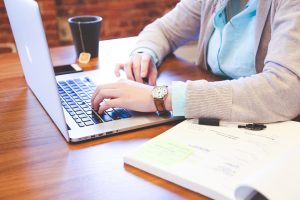 1- Research is a Must!
It goes without saying that proper research is key! Do not settle for the first deal you see, as due to competition nowadays, companies will offer their best deals, discounts and special offers to attract more customers. Luckily, through Carsirent you will be able to view these deals all in one place, and avoid the hassle of browsing numerous websites.
2- Pick up and Drop off Locations Make a Difference
Here is something you might not have known. Airport taxes and charges are applied on any car rental picked up or dropped off from an airport. While many find it more convenient to pick up their vehicle upon arriving to a destination, some money can be saved if a downtown or any other location is chosen instead.
Find out more by using our booking form, select your pick up and drop off dates and the airport as your location, and then perform the same search by changing the location to any other, and watch how the rates will drop!
Another way to save money on your next holiday car rental is to choose the same time for pick up and drop off, to avoid being charged for an additional day.
3- Insurance Policies are Many
There are several types of car rental insurance including Liability coverage, CDW/LDW (Collision Damage Waiver/Loss Damage Waiver), Personal effects coverage, or Personal accident insurance. But which one do your really need and which will allow you to save money on your next holiday car rental? Insurance is important, and will save you a lot in case of any unfortunate accidents taking place.
What you need is a Full Coverage, which will cover any sort of damage,  including all the previous mentioned types. A full coverage insurance policy is highly recommended and its cost will differ from company to the other. With full protection/Comprehensive, you will be fully covered financially in situations such as theft, medical and damage in addition to roadside assistance such as towing.
By renting a car with Carsirent you automatically receive basic insurance, and the option of purchasing a Full Protection policy is available on the website upon checkout as well for a very affordable rate, less expensive than what the car rental company will offer you. So do not hesitate, add the available Full Coverage Policy to your cart and rest assured that you will be fully protected while being able to save money on your next holiday car rental.
4- Early Booking is Wise
Another essential tip to save money on your next holiday car rental is to Book Early. Yes, the rates do increase the closer you get to the booking date. Check out our article on Reasons to book your Christmas Car rental Early which will convince you to go ahead and get your favorite car rental locked way in advance. Keep in mind as well, that when restricting yourself with a short period of time, you are more likely to find less vehicle categories available, perhaps not within your set budget, or smaller or bigger than what you really need, and at times not find an option at all, especially at popular destinations.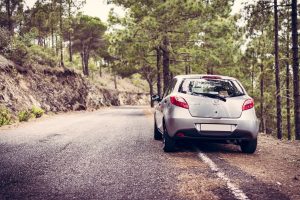 5- Sizes Do Matter
A small 2 door Toyota Yaris and a Toyota Fortuner SUV will obviously not cost you the same. Other than the difference in the daily rental rate, fuel comes at a cost too. Which is why small and economy cars are mostly preferred for their fuel efficiency.
Review your travel plans thoroughly and consider exactly what you need as a set of a wheels. When looking for ways to save money on your next holiday car rental think small and to the exact point. A Toyota Yaris for example will easily fit 4 people travelling light and get you on the road to wherever you are heading. A small or economy car will still do the job and save you some $$$.
6- Hidden Charges Pop Up
Yes that's right! You've landed on the perfect deal that perfectly suits your budget, and as you arrive to checkout and take out your credit card to complete the transaction, you realize the total amount has doubled. These are hidden charges such as taxes or other service fees that were not displayed in the first place. When searching for the car rental agency to book with, make sure their rates are 'all inclusive'.
With Carsirent, you will be guaranteed no hidden charges, full transparency and simply what you see is what you get.
Use these tips on how to save money on your next holiday car rental and you will be able to enjoy your trip with a big smile. Log on to carsirent.com for the best holiday car rental deals out there. Compare deals from our top rated rent a car suppliers such as Thrifty, Alamo, Budget, Avis and many more.
Enjoy Your Holiday Ride!