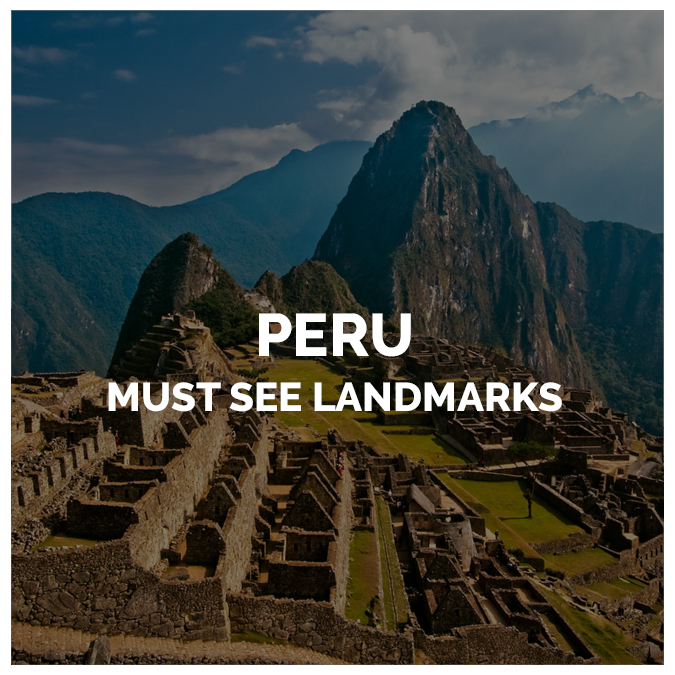 Peru is one of the most interesting and diverse countries of the world. A reason why it has fallen on our 2018 bucket list. Peru is home to so many beautiful and unique landmarks that should be certainly visited. As well as, with so much to see, a good list of Peru Famous Landmarks is much needed. Here below we take you through the top landmarks to make sure you know where to go on your next trip to Peru.
Peru Famous Landmarks
Machu Picchu
First, One of Peru's most visited sites, Machu Picchu, a breathtaking Inca city, was built atop the Andes mountains. It was named as one of the New Seven Wonders of the World in 2007. Moreover,Machu Picchu is South America's home of the most famous ruins, welcoming hundreds of thousands of people a year. for instance, the best way to enjoy this site visit is by going there the earliest possible in the morning. By noon, the site gets very crowded with tourists and you will miss out on the beautiful serene feel of this area. Getting there is possible by train, bus or even by planning a hiking trip.
Chan Chan
Second,Chan Chan is a significant archeological site in Peru and much worth the visit. The center of the city is a series of 10 walled citadels full of history you should learn about. Moreover, One of the outstanding details of the citadels are its decorative walls, with motifs like geometrical patterns, fish, birds and others. The site is located 10 minutes away from Trujillo city.
 Choquequirao
Furthermore, Choquequirao are a set of ruins that lie just out of sight on the far end of the Apurímac Valley. Very few travelers continue after the great Machu Picchu to this site. Even though it is known to be up to three times the size of the Machu Picchu. Because of the very few tourists, the visit there is ver agreeable and enjoyable.
The Desert Oasis of  Huacachina
Moreover, a beautiful place to stop by when heading back to the south of Lima. The once natural desert oasis is now supported by an artificial water supply but that doesn't take away from its beauty. A great place to relax and enjoy some fun activities such as sand boarding and sand buggies. In addition, to the fact that accommodation and food there are very affordable.
Chauchilla Cemetery
On the other hand, The Chauchilla Cemetery is a cemetery that contains prehispanic mummified human remains and archeological artifacts, located 30 kilometres south of the city of Nazca in Peru. As matter of fact, Yes! What you will see are bones and skulls but it is a very interesting site to visit while travelling Peru.
Iquitos
As matter of fact, Iquitos is the largest city in the rain forest of Peru and is only accessible via boat or plane. However, Iquitos is also the largest city in the world that doesn't have road access. If interested in visiting South America's Amazon, The Iquitos of Peru is your best call. In addition, Make sure you have your mosquito repellent with you at all times!
Finally, the above summarizes just a few of Peru famous landmarks that must be visited. For a more profitable and enjoyable travel experience, make sure to visit carsirent.com for great car deals.
 
If you're planning a trip soon, make sure to check our competitive rates for car rentals worldwide. Enter your details below, compare, choose and book!