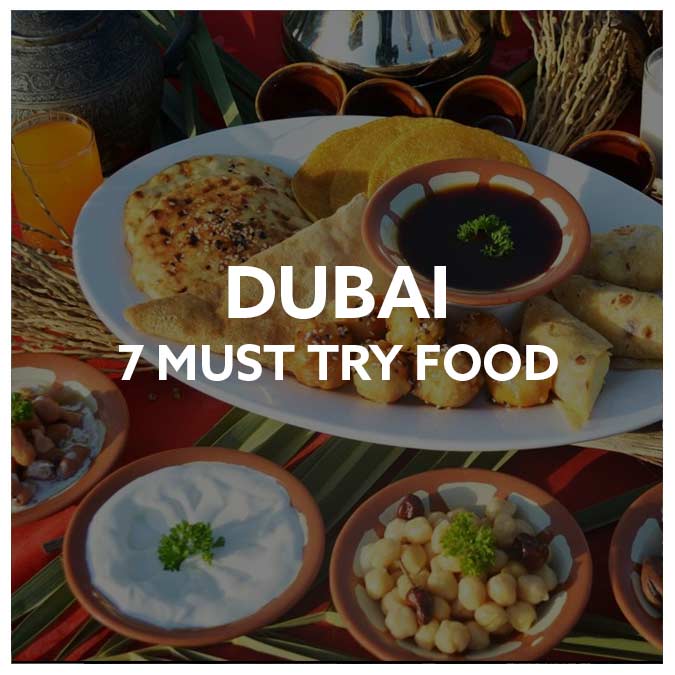 Dubai is a city with a lot of classic and tantalizing dishes, particularly if you know the right restaurant to visit. Are you taking a trip to Dubai but don't know the best dishes to try? Keep reading to know must try food in Dubai.
Must Try Food In Dubai
1. Chelo Kebab
This sweet-smelling basmati rice served with a pat of butter on kebabs is nothing but tantalizing and mouth-watering Dubai food. Try Chelo Kebab with fragrant dill or sour zereshk berries.
2. Mekong Chicken Burger
This is the combination of lime mayo, Vietnamese slaw, and sweet peanut sauce. Mekong Chicken Burger is a must eat food for you if you are looking for a sweet bite of traditional burger.
3. Tabbouleh
This is a mouth-watering salad prepared with the mixture of cucumber, green onions, and tomatoes blended with lemon juice and fresh mint, depending on how you want it.
4. The Iranian Sangak
Are you a bread lover? Then Iranian Sangak is a must try food for you when you visit Dubai. Moreover, It is an Iranian leavened flatbread prepared from whole wheat and you will enjoy it more when served in rectangular shape or plain. For more tantalizing experience, you can try it with Bulgarian feta and basil.
5. Shawarma
This is the most eaten food all over the United Arab Emirates and a popular food as far as Asian countries are concerned. It can be prepared with chicken or lamb. It is usually mixed with tomatoes, fries, pickles, garlic sauce and then wrapped in Arabic Roti. In Fact, Shawarma is a dish more like kebab. Shawarma is ordered with an exceptional fruit drink manufactured from banana and strawberry in the United Arab Emirates.
6. Stuffed Camel
This is another must try food in Dubai. It is one of the leading dishes served in the universe. The main components and ingredients of Stuffed Camel comprise of complete camel, rice, fish, boiled eggs, 2o chickens and one lamb.
The complete camel is mixed with other essential ingredients to cook. In fact, it is one of the very astonishing dishes all over the world. You will experience a very delicious meal prepared from roasted camel when you eat Stuffed Camel.
7. Al Machboos
This is another popular must try food in Dubai. Its main ingredients include dried lemon, onions, meat, and rice. Other seasonings are salt and spices. These ingredients are soaked very well in boiling water till they turn out to be tendered.
The meat is then removed while the rice is included in the leftover blend and this mixture is cooked very well. After that, the meat is added in this combination of rice and vegetables again and cooked for two hours. Al Marchboos food is one of the preferred all over the Gulf area.
Conclusion
The United Arab Emirates is an international country that provides diverse kinds of attractions for travelers all over the world. However, UAE has developed its image as one the fastest developing countries of this particular district. Apart from taking trips to important places, tourist and visitors alike can also take pleasure in delicious traditional food of UAE all over the country. Above are some of the must try foods in Dubai, anytime any day. Moreover, if you are planning to visit Dubai, make sure to check where to go at night in Dubai and if you are spending a short trip in Dubai Learn how to spend Three Perfect Days in Dubai
If you're planning a trip to Dubai soon, make sure to check our competitive rates for car rentals worldwide. Enter your details below, compare, choose and book!