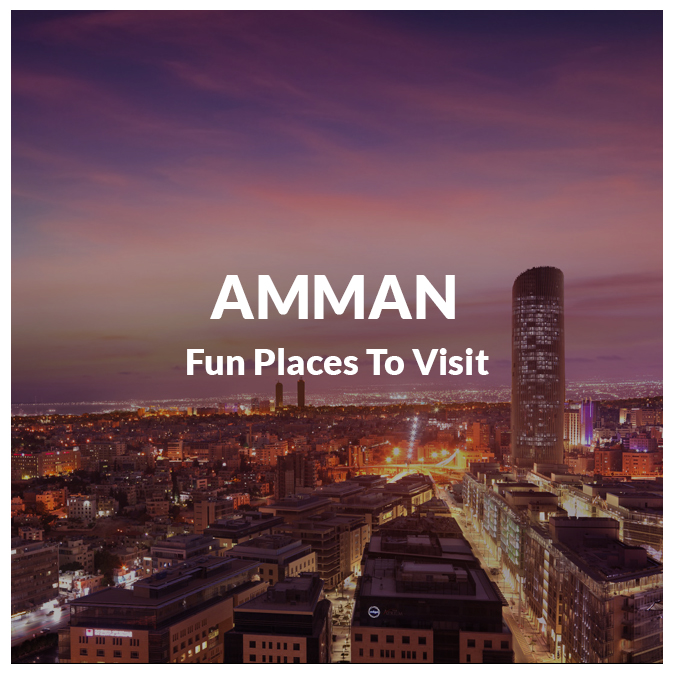 So much to see and experience in Amman! One of the richest when it comes to culture, history and adventure. Your research might include at least 50 places to visit. But who can do that in a 4 or 5 day trip? Here are our recommendations for the best places to go to in Amman with friends.
Fun and Interesting Places to go to in Amman with Friends
Historical Sights and Museums
Of course, no visit to Jordan is complete without visiting a few of its historical sites. Hence, our top picks would be the Citadel Ruins, the Roman Amphitheatre, and the King Abdullah Mosque. Make sure each day of your trip starts with a visit to one of Amman's landmarks for an exceptional educational experience. Amman is home to many cultural and artistic museums such as the Royal Automobile Museum, Jordan Museum, and the Jordan National Gallery of Fine Arts.
Turkish Hammams
After a long day of exploration in Amman, nothing beats a great traditional Turkish bath in one of Amman's well known Hammams. Prepare yourself to get scrubbed vigorously from head to toe. Additionally, you will get to enjoy after all that scrubbing the perfect massage. This experience will have you and your friends feeling rejuvenated and extra fresh. Recommended Hammams include the Alf Layla Wa Layla Turkish Bath and the Al-Pasha Turkish Bath.
Horseback Riding Clubs
One of the best places to go to in Amman with friends for some great fun would be a riding club. An out of the ordinary activity that will surely spice up your trip. A memorable experience whether for a first time lesson or just a scroll around the area. Of the many clubs you can choose from , to name a few are the Saifi Stables, Al Ahli Riding Club, and the Arabian Horse Club.
Al Balad
Downtown Amman, known as Al Balad,  is full of colorful local stores and coffee shops. Therefore whether to shop for souvenirs or sip a cup of coffee amidst the crowded area, that would be a great chance to experience the real feel of the local life. Additionally, you can grab a falafel or shawerma sandwich while you're enjoying this busy and vibrant part of Amman.
Local Mansaf Restaurant
You cannot leave Amman without tasting its famous traditional dish, Mansaf. Mansaf, a combination of rice, lamb, nuts and yoghurt, is served on a huge golden platter. You and your friends will sit around a small table topped by this platter, where you get to feast at the dish the traditional way. Ask your waiter to show you the real way Mansaf is eaten, for an every more fun outing. Some well known places include Al-Quds Restaurant and Tawaheen Al Hawa.
Jordanian Sweets shops
Forget the calories when vacationing in Amman because you will not be able to resist the wide variety of delicious local sweets. Most of all, make sure to taste their famous Knafeh, Beqlawa and many more.
Jabal Al Qal'a for Kite Flying

Head to Jabal Al Qal'a, for some kite flying fun. Best to plan the visit to the citadel and this activity on this same day. Furthermore, you will not only get to fly kites, but also learn how to make your own.
Karting Centers
Time for some competition and a good laugh! Karting in Amman is a must do for a group of friends. Book yourselves a karting session at any of Amman's most famous such as Jordan Speed Center, Manja International Circuit, and Race Ways Karting.
The list for places to go to in Amman with friends can go on and on, but the above highlights your best options for an unforgettable trip. Make sure to visit www.carsirent.com for the best deals on car rentals in Amman.
If you're planning a trip soon, make sure to check our competitive rates for car rentals worldwide. Enter your details below, compare, choose and book!