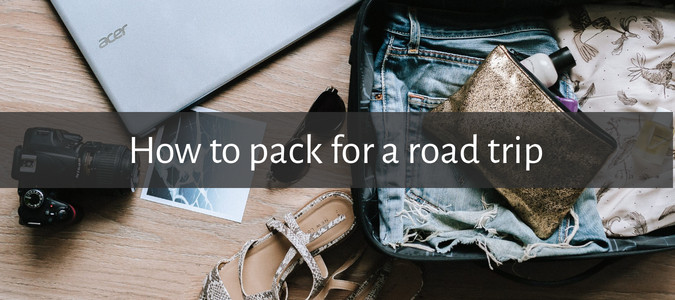 How to pack for a road trip? Packing for a summer road trip might sound like there will be less baggage (warm weather means less clothing, right?). But, that space you "saved" with your lightweight shorts and tees can easily get filled with unnecessary items if you're not careful!
How to Pack for a Road Trip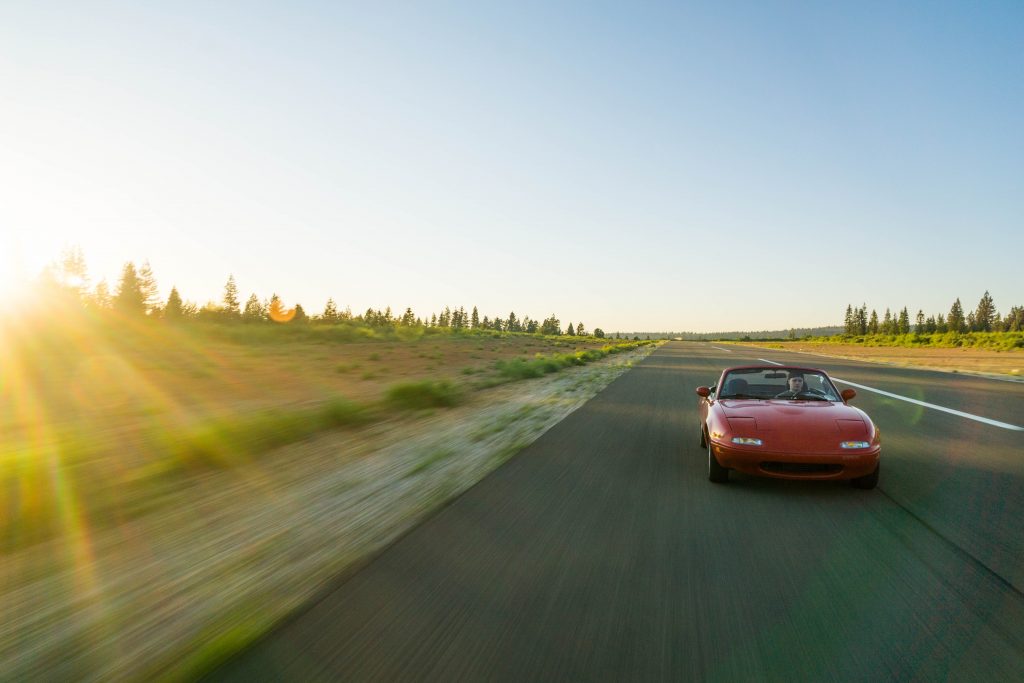 Whether you're taking the family on an adventure through Yellowstone National Park or road tripping through a foreign country, knowing how to pack lightly and effectively is key to having a smooth trip. Here are 7 tips for how to pack for a road trip in the summer.
Bring the Right Undergarments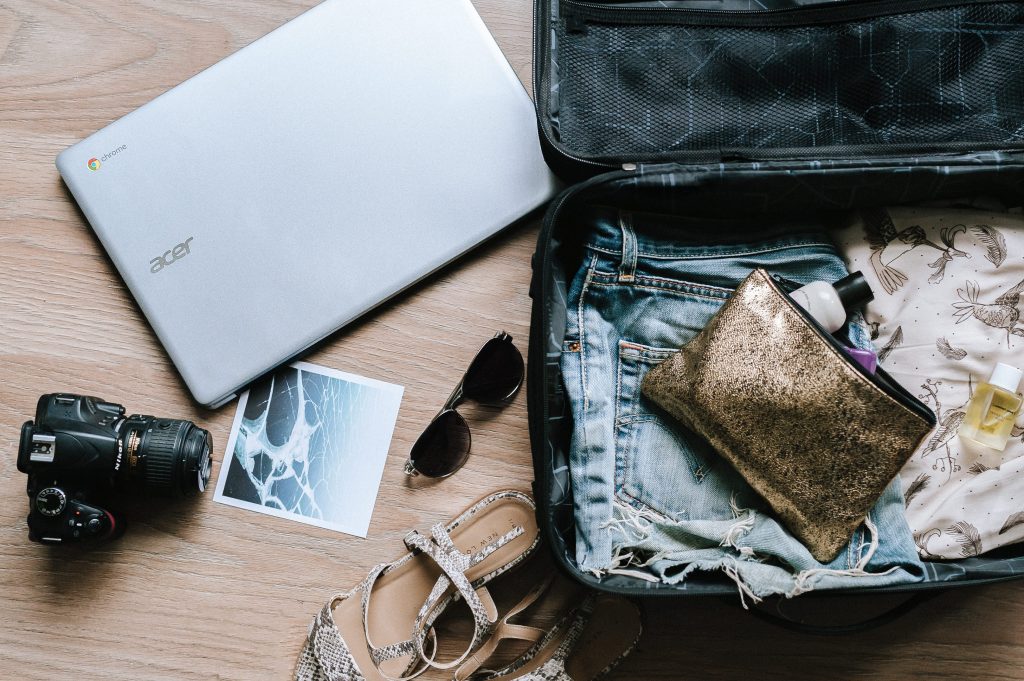 When packing, it can be easy to throw all of your undergarments from your drawer into your suitcase – they don't take up that much space, right? While items like underwear and boxers can be compressed, pieces like bras cannot as easily.
Instead of bringing every type of bra you own, pick one or two universal bras that help shape your chest and lift it for a flattering look under your outfits. Another option for the summer weather is to pack clothing items such as bralettes that can double as crop tops. This can help to save a good amount of space of how to pack for a road trip.
How to pack for a road trip:
Limit Your Shoes
Shoes are a space killer because of their awkward shapes and non-compressible sides. When figuring out what shoes to bring on a summer road trip, there are a couple you should immediately leave behind: long boots and heels, this is simple yet a very good tip on how to pack for a road trip.
Aim to only bring two pairs, with one being the shoes you're wearing. Additionally, try to wear the bigger, bulkier pair. For determining which shoes to pack, consider bringing sneakers and a pair of open toed shoes, such as sandals. Sneakers are great for any light hiking you might be doing, and sandals are perfect for walking around town or any beach stops you might have planned along the way.
Choose a Main Color Palette
One of the easiest ways to overpack is by bringing too many clothes. Two or three extra shirts might not seem like a big deal, but they can add up (especially if each person does this!).

To help reduce the number of clothes you bring, pick a main color palette to stick to while on the trip. As a recommendation, go with a neutral color and blue tones. These colors can work great with denim shorts, which will likely be a staple for summer road trips. Any clothes that don't fall into your color palette can automatically be eliminated from your trip.
Also, by focusing on a couple colors, it ensures that anything you bring can be mix and matched with your other clothes. This gives each piece of clothing more wearability on your trip and multiplies the number of outfits that can be made with just a couple staple pieces.
Plan to do Laundry
Planning to do laundry on your road trip will save some serious space! If your road trip is over a week, rather than trying to pack for 7+ days, schedule a laundry stop. Do some research ahead of time and find a laundromat that is on (or close to) your route, and make it part of your adventure.
As a tip, try to get to a laundromat when it first opens. This will help you avoid crowds and get a machine right away. Also, there is typically not much AC in laundromats, so going in the morning will help to keep you cooler as you wait for your laundry to be done.
Limit Physical Games and Books
It can be great to have a few good books to read while out on the road while you're in the passenger seat, but be careful about packing too many books. Not only do they take up space, but they can add some serious weight to the car. Instead, download a couple ebooks to your phone or tablet to save on space and weight.
The same thing goes for games. It can be a blast to play games while traveling, but big board games are not ideal to cram into the car. Plus, if you lose small pieces in the car, they can be almost impossible to find! Opt for card games or download games on your phone to play.
Instead of filling your time reading books and playing board games, remember to take advantage of the summer weather! Rather than sitting inside, opt to explore your surroundings. Take a hike, walk through the town, or even go for an evening walk. This is also a good way to stretch your legs after sitting for long hours in the car.
Bring Travel Sized Products
Even though travel sized products were originally designed for flights, they work extremely well for car trips. Rather than bringing your entire bottle of shampoo and conditioner, take travel sized bottles with you instead. By limiting yourself to three ounces of a specific product, you won't go overboard in this area.

Tip: One product that you should bring the full size of is sunscreen. Even with just sitting in the car for long hours, you can get burnt if the sun is shining through the window onto you.
Eliminate Items that Aren't Completely Necessary
This sounds obvious, but hear us out. When thinking through how to pack for a road trip, it's easy to pack everything you know you need along with everything you think you MIGHT need. When trying to strategically pack your car, there's not room for additional baggage filled with clothing and items you want to bring just in case you might want them.
If each person going on the trip were to pack unnecessary items, your car would be stuffed before you even start packing the essentials!
Consider Renting a Car
Depending on the length of your road trip excursion and where you are going, it can be better to rent a car rather than driving your own. Most rentals get decent (if not great) gas mileage, and it eliminates the wear and tear on your own car.
Plus, this gives you the option to rent a different type of car than the one you own. For example, you could rent a bigger car, thus giving you more space for packing! As another option, you could rent a convertible and put the top down as you let the summer breeze flow through your hair on the highway.
As you plan out your next road trip excursion during the summer months, use these 7 tips to help pack the car lightly and have plenty of legroom!