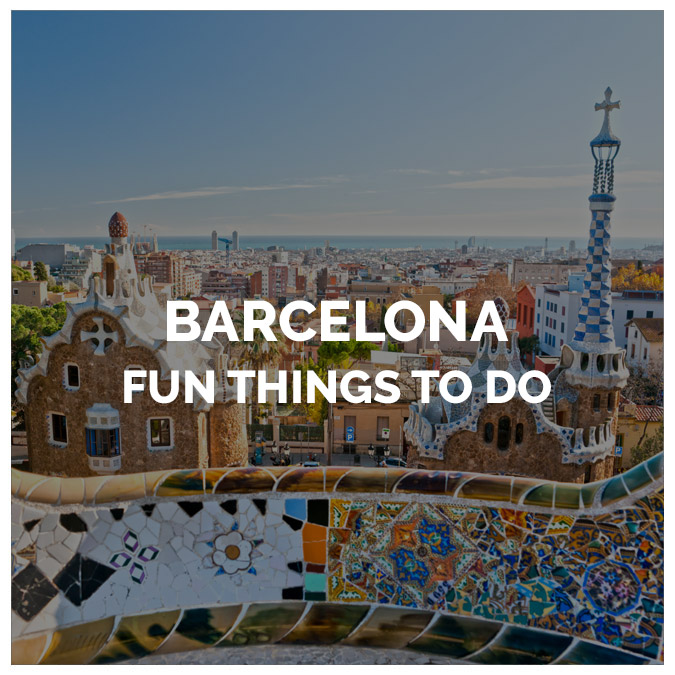 If you find yourself planning an upcoming trip to Barcelona. You might be wondering what exactly, you can do to have a good time in the city. Like many other bustling metropolises across the globe. Barcelona has its fair share of entertainment options. depending both on what you're looking to spend your time and money on. As well as, where your interests lie. Here are our list of the top fun things to do in Barcelona.
Fun things to Do in Barcelona
1. Take some authentic Spanish flavor home by taking a cooking class.
If you want to have a good time in the city. And take a little taste of it with you when you return home. Consider taking a culinary course. While a cooking class might not be for everyone. For those that enjoy genuine Spanish cuisine. The opportunity to learn its secrets from Barcelona natives could very well be priceless. Imagine being able to make your own authentic Paella, tortillas, and Gazpacho. Once you've made your way back home. you could even close out the meal with a sweet taste of Crema Catalana. Your newly mastered authentic dishes. will make you a hit back home which will make this experience one of the most fun things to do in Barcelona.
2. Learn to Play Football with the Natives
If cooking isn't your forte. you might consider other options for fun things to do in Barcelona. such as, playing football (soccer, to our American readers) with the locals. Remember, football is the most popular sport in the entire world. And the sport has a tremendous following in Barcelona. The opportunity to play football with Barcelona natives is a truly unique experience. And certainly one that athletically inclined visitors to the city might enjoy. There are services in Barcelona. that are intended to cater to players of all skills. ensuring that any and all visitors. regardless of experience, can find themselves in a fun football match.
3. Talk a Long Walk Through the City and Take in the Sights
It goes without saying that any visitors to Barcelona would want to take in some of the sights. Exploring the city on foot can be richly rewarding. Remember that Barcelona is an ancient city. with some records placing the earliest settlements in the area at 5,000 B.C. Even though the average traveler probably won't be finding any landmarks. that delve quite that far into the annals of history. Barcelona has consistent reminders that tie the architecture and the layout of the city itself to its Romans influences, which began around 15 B.C.- just to be clear, this means that a sightseer can easily enjoy over 2,000 years of culture that have made Barcelona the modern wonder that it is.
4. Visit Barcelona's Historic Concert Halls
Speaking of the city's culture, Barcelona's influence in both art and music should not go unappreciated. The city is home to a large number of majestic concert halls, as fabulous in design as the music performed by their musicians. Any music aficionado hoping to gather a bit of local musical culture could easily find themselves lost in the variety of offerings presented by Barcelona.
5. Explore the City of Picasso's Childhood
Of course, many appreciators of the fine arts might instantly relate Barcelona with one of the city's most famous artists- Picasso. There are several opportunities presented throughout the city to tour some of the buildings that the famous painter would have seen and visited in his youth, including Els 4 Gats, also famously frequented by Salvador Dali. Once you're satisfied with visiting any of Picasso's old haunts, you can visit Museu Picasso, where several of Picasso's works are actually housed which is differently one of the fun things to do in Barcelona.
Regardless of your interests, you're sure to be able to find something to suit your specific tastes. Barcelona is a tremendous city with attractions for everyone- do a little research beforehand, and enjoy taking in all the city has to offer.
If you are interested in technology, you may also think about visiting the Mobile World Congress Barcelona 2018.
If you're planning a trip soon, make sure to check our competitive rates for car rentals worldwide. Enter your details below, compare, choose and book!