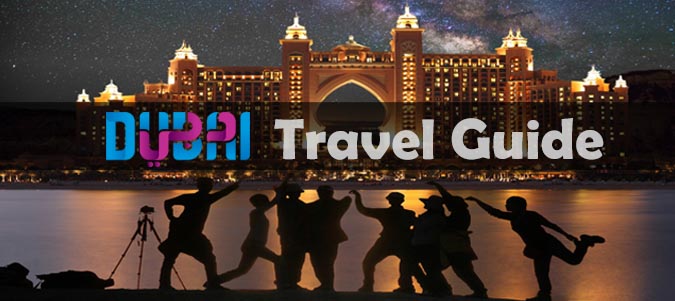 When travelling to Dubai, one of the most essential items to have in hand is an efficient Dubai travel guide. Which is why carsirent.com has combined for you a list of all you need to know when travelling to Dubai, to ensure you make the most of your trip. This man-made fascinating emirate has all it takes to have an incredible, unforgettable holiday and the things you can do there are plenty. From Family attractions, kids entertainment, shopping facilities, international cuisines, to desert activities you have chosen the perfect destination. So here it is, your ultimate Dubai travel guide:
Dubai Facts
Population: 2,300,000
Currency: UAE Dirham
Time Zone: UTC +4
Local Language: Arabic
Dubai Weather
Being a city in the Arabian desert, Dubai has a few months of very strong heat and high temperatures that may be unpleasant for a holiday. However, early spring and early autumn months offer the best weather conditions. Here is a brief idea of Dubai weather all year long:
January and February
January and February are considered the coldest months of the year in Dubai. But Cold in Dubai is not the cold you would think it is, such as in Europe. The climate remains very pleasant for many travelers and temperatures will vary between 19°C to 23°C. These are also the rainy months with a few showers every now and then. But when not raining the outdoors are very enjoyable.
May to September
This is when it gets hottest in Dubai. With June, July, August and September being the hottest months of the year and basically its when the outdoors are avoided. This is not a good time to visit Dubai as it will limit the options of entertainment and activities you can experience. The temperature in Dubai during this hot season can reach up to 40 degrees and more. This remains Dubai's lowest season, and if you are on a short business trip or there for any other reason than a vacation, then you are in luck as hotel rates drop majorly.
October to December & March to April
This would be the best time to enjoy a proper vacation in Dubai. These months are when the temperatures in Dubai are most pleasant. For anyone travelling to Dubai for the first time this would be your best time of the year to do so. You will surely enjoy an unforgettable holiday with all that Dubai has to offer in beautiful weather conditions. During these months, spending a day at the beach is one of the most favored things to do in Dubai.
The Costs in Dubai
You might have heard from fellow travelers that Dubai is an expensive city. Even though it is true, and Dubai has its share of costly experiences and outlets, it is not always the case. Dubai also has a lot to offer when it comes to inexpensive options such as the free beaches, parks, low cost food outlets and reasonable priced hotels. Here is your Dubai travel guide when it comes to some costs:
Cost of Accommodation in Dubai
Five star hotels, just like in any other city in the world, may be pricey. Nevertheless, cheaper lower starred hotels are also available in Dubai. Hotels are priced according to location as well as their services and facilities. Therefore if not opting for a hotel in the hub of Dubai or during a very high season, you could get yourself reasonable per night rates. During the high season, a three star hotel will cost anywhere between $50 and $150 per night depending on the hotel's location. As for the five star hotels, the rates can reach up to $800.
Cost of Transportation in Dubai
Dubai has done an excellent job when it comes to its residents' transportation options. Other than the regular Dubai Taxi service, Uber and those, Dubai has one of the best most convenient metro service. Here's an idea of what public transportation costs in Dubai:
Taxi Service:
from airport to city center – up to $20
A 3 Km trip in Dubai – up to $8
Metro Service:
from airport to city center – up to $4
a ride around Dubai – up to $2.5
Why wait in line at the airport after a tiring trip from abroad when you can get yourself an airport transfer in Dubai booked in advance? For almost the same rates of Airport taxis you can easily book your airport transfer through carsirent for the pleasure of  getting to your destination quickly and comfortably.
Car Rental in Dubai
The best way to experience this rich and vibrant city is by renting a car to go around. Dubai has very well organized roads and a proper signage system, making it easy for visitors to drive around easily. Costs of car rental in Dubai may vary depending on the season and car type, but you will always be able to find a cheap option and reasonable package through carsirent.com, which allows you to browse car hire deals from both local and international suppliers.
Check out our previous post with useful information on rent a car rules in the UAE.
Another smart way of getting around Dubai, is through a chauffeur drive service. Driving in a new country is always a challenge regardless of whether the roads are easy to adapt to, therefore a chauffeur drive rental may be great option for many. For those who prefer to get driven around hassle free, carsirent.com offers you the best deals on chauffeur drive in Dubai, with its vast options of the latest car models and its team of professional chauffeurs.
Cost of Food in Dubai
Food costs can vary greatly in Dubai and all depending on the experience you are looking for. In addition to Dubai's exquisite fine dining, smaller restaurants, fast foods, coffee shops, street food outlets are scattered all around the city. Dubai's malls are also most likely to include a big food court consisting of several small restaurants and offering good food deals.
The Local Currency of Dubai
The Local currency in Dubai is the UAE Dirham and one USD is equivalent to approximately 3.65 DHS.
Family Attractions & Kids Entertainment in Dubai
With the countless Kids Entertainment centers, parks and facilities, Dubai has become one of the best destinations for our little travelers. For those taking their kids on a family vacation, you have landed at the perfect destination. Dubai has indeed done a great job in offering our little ones a vast world of fun, education and entertaining places and events. If travelling to Dubai for the first time use this Dubai travel guide to find out about all the kid friendly places.
Outdoor Family Entertainment areas in Dubai
During the months of beautiful weather in Dubai, the outdoor family entertainment and activities available are numerous. A family would need at least a month in Dubai in order to experience all those amazing options it offers, but when the holiday consists of only a few days, you will have to choose wisely of what would make the whole family happy. Here is why we have narrowed down for you a few of the best spots for the family to enjoy in Dubai:
Dubai Miracle Garden: 72,000 sqm space of floral designs.
The Beach JBR: An outdoor area where you can dine, shop and swim.
Kite Beach: A beach spot for everyone where you can enjoy outdoor sports and fly kites.
Zaabeel Park: A technology-driven public park
Global Village Dubailand: A family theme park where you can explore the world.
LEGOLAND Dubai:  A Lego themed park with rides, water slides, models and building experiences.
Wild Wadi water park: a water park offering 30 different rides and attractions.
Aquaventure: a water park offering fun water rides at the Atlantis The Palm hotel.
Motiongate Dubai: where you can experience the motion pictures of Dreamworks Animation, Columbia Pictures, and Lionsgate.
Dolphin Bay: lov=cated at the Atlantis Hotel and where you can see and swim with dolphins.
Indoor Kids and family Activities in Dubai
Dubai has made sure the family has enough entertainment options even during its hottest season. Therefore not all fun outlets need to be found outdoors. Many of its coolest and most entertaining activities are found indoors as well. Here are a few good options:
Shopping in Dubai
Shopping in Dubai is one of the most favored activities to do. Dubai is home to some of the largest shopping malls spread out through the city. Whether shopping for luxury brands, international brands or local brands, all will be easily found in Dubai. In Dubai you are surely to find the latest trends in electronics, designer labels, gold and more.
Dubai Mall offers a complete shopping experience. Additionally it includes thousands of stores and several interesting entertainment options for the children and family. Dubai mall is where the Dubai fountains are found, famous for the dancing water shows you can watch. From there you can also get a perfect view of the Burj Khlifa.
In addition to its malls, old souqs are also available where you can shop everything from food items, spices, jewelery, abayas, as well as carpets and furniture items. Dubai is famous for its annual shopping festival (DSF) which takes place for a month during the month of January. The DSF attracts thousands of visitors who visit Dubai specifically in that month for the various special offers they may get.
Here's a list of some of the favored shopping malls and areas in Dubai:
Eating Out in Dubai
In Dubai, you can practically find any cuisine you are in the mood for, whether local or international. Dubai's culinary world is endless, and you have chosen the perfect destination for the most delicious and eccentric flavors. Eating out and restaurant exploring is one of the most favored things to do in Dubai. Famous well known chefs from all around the world are found in Dubai's numerous luxury restaurants.
But luxury dine outs are not all there is to Dubai's food scene, many local and cheap restaurants and street food outlets are available all throughout the city. In Dubai, cuisines such the local one as well as the Indian, Japanese, Lebanese, Italian, French and many more are available and as good as when actually travelling to those countries.
Here are some of the best links to checkout when planning to eat out in Dubai:
For Dubai's best street food:
https://www.visitdubai.com/en/articles/dubai-street-food
For Dubai's romantic restaurants:
https://www.visitdubai.com/en/articles/romantic-restaurants
For Dubai's luxury and Michelin Starred gourmet:
https://www.visitdubai.com/en/articles/michelin-starred-dining
Night Life in Dubai
Night life in Dubai might come as a surprise to anyone travelling to Dubai for the first time. This city is full of various night time enjoyments through its bars, rooftops and night clubs. All alcohol serving outlets in Dubai would be located in hotels due to the alcohol license laws in the United Arab Emirates.
Dubai is also the host city of various international renowned artist and DJ concerts that take place throughout the year especially during its high season.  Young travelers find Dubai as a perfect destination when it comes to night life. The weekend in Dubai falls on a Friday and Saturday which makes clubs and party outlets the busiest on Thursday and Friday nights. Late night clubs are normally open till 3am.
What you should know when it comes to Night Life in Dubai
The legal drinking age in Dubai is 21 years of age
An ID card or passport should be with you at all times, as the club bouncers will most likely ask to check your age
Do not drink and drive, as this is a very serious violation in Dubai. Random Police car checks are scattered around the city on every night of the week.
Make sure to dress up if you are going to a night club. It is probable for the bouncer to stop anyone under dressed in entering the club. This is not the case when it comes to casual bars and other places.
Book in advance! Do not expect to get yourself in any Dubai club with no reservation. Walk in cues do exist, but the wait would be long and no guarantee in getting in.
The Most Popular Bars, Rooftops and lounges in Dubai include:
Coya, Four Seasons Resort, Jumeirah
Siddharta Lounge, Grosvenor House, Dubai
El Chiringuito Ibiza, Rixos the Palm, Dubai
Jetty Lounge, One&Only Royal Mirage, Jumeirah
36o, Jumeirah Beach Hotel, Dubai
Barasti, Le Meridien Mina Syahi Beach Resort & Marina, Dubai Marina
Little Black Door, The Conrad Hotel, Sheikh Zayed Road
Miss Lily's, Sheraton Grand Hotel, Sheikh Zayed Road
The Top Rated Night Clubs in Dubai include:
A night out in Dubai does not have to be only for those who love to club and drink. Dubai also has its share of nice places for the calmer crowd. The City its self in its beautiful night lights is a beauty to experience. Spending the evening in its outdoor restaurants, cafes and shisha lounges is a great enjoyment for many others.
When it comes to Dubai Nightlife, there are so many options to go for and a good night out is guaranteed in this vibrant fun city. Going out by night comes on every traveler's list of things to do in Dubai whether a dancing enthusiast or a just a chill out kind of person.
The Desert Experience in Dubai
The desert experience in Dubai, is an exceptional one, and must be tried out by anyone travelling to Dubai for the first time. It remains one of the most memorable things to do in Dubai. Some of the most popular things to do on the desert dunes is the Safari, riding camels, and sand boarding. You can find plenty of agencies offering desert adventure packages for all types of travelers. In addition to the sand adventures combined in these day trips, your package will more likely include an outstanding Arabian buffet while you listen to Arabian music and watch a belly dancing show.  Here are some of the many things available for an Arabian desert experience in Dubai:
Camping over night
Camel Safari
Desert 4×4 Safari followed by a BBQ dinner
Evening 4×4 Desert Safari
Meeting the Falcons
Star Gazing
Fat Biking
Quad Biking
Dune Buggy riding
Sand boarding or skiing
Dubai is by far one of the most vibrant cities in the world, offering its tourists and visitors plenty of exceptional stuff to do. With your Dubai Travel Guide you can now plan your trip properly with all your priorities in mind.