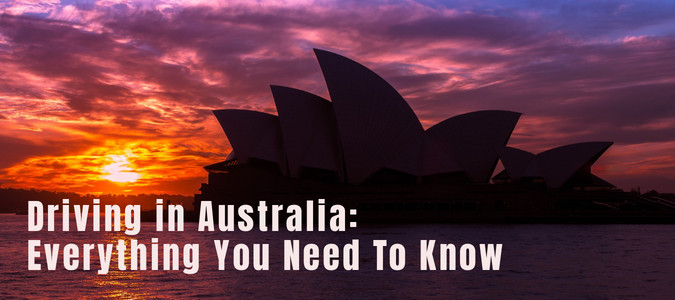 Driving in Australia: Everything you need to know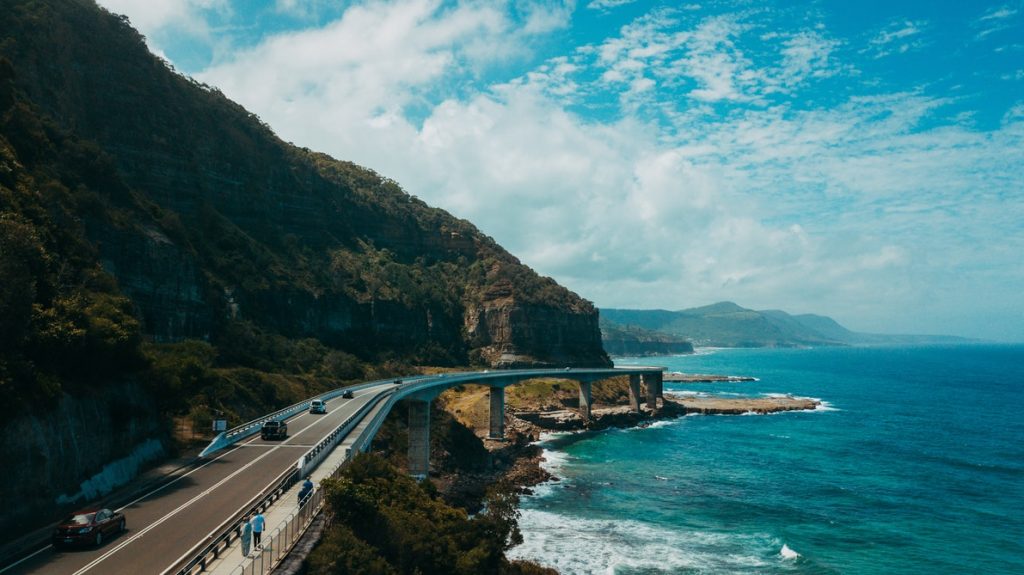 Image source: Unsplash.com
Operating a motor vehicle, specifically a car, in the Land Down Under is an experience that no well-meaning traveler who'd like to see what this country's all about can afford to miss.
What you would want to miss while driving in Australia would be its rich and versatile, deceptively quick and springy fauna, though. But more about this later on.
Whether as a tourist or just a regular denizen of your own country, having a car that you can use on your disposal can radically alter for the better your general everyday experience. For example, if you're a tourist in Australia with a car, you can cover vast stretches of the breathtaking beaches in your car and see numerous wonders that would otherwise be way too distant and inconvenient to visit!
So, cars are useful – especially in a country such as Australia, but here's the deal – for Aussies, cars represent much more than just a vehicle that gets you from point A to point B.
Here are some curious, typically Australian notions you need to know if you plan to drive in this magnificent country and its never-ending landscapes.
Many Australians Own Cars
In fact, so many, that Australia has been occupying the very top of the global list of per-capita car ownership!
Now, this doesn't necessarily mean that you'll end up stuck in a 4-year traffic jam in the middle of nowhere, but it just goes to show just how much these folks love their cars. Also, the previous sentence wasn't entirely untrue – the morning rush hour in some of the bigger cities such as Sydney and Melbourne can be quite rough, indeed.
Renting Can be an Excellent Way to Save Money
If you don't have your own car, or otherwise can't be bothered to have it shipped over to Australia, one of the great ways to get a mighty four-wheeler instantly would be to rent one.
Rental services in Australia won't set you back an arm and a leg and you'll be able to walk out, ehrm – drive out of a dealership with a road-worthy car relatively quickly! Heck, you can even arrange a rental deal on the Internet. Using a rental service website, you can strike a deal with a precise pick-up and drop-off date, so that upon your arrival at the place, you can just take the keys and drive off into the distance.
Driver's Documents and Speed Limits
Unless you plan to stay long enough in Australia to attend a driving course and jump through some hoops in order to get your very own Australian driver's license, your best bet would be to obtain an international driving permit.
In fact, it's not only your best bet – you have to do it because it says so in the Australian law books. Once you've got your international driving thingy, you can drive to your heart's content!

But only on the left side of the road.
Mind the Rush Hour and Parking Spots
This only goes for bigger cities, really.
The thing is, the Australian road network comes in two main shapes:
1) racecar-friendly expanses of nothing but clear roads for miles on end and beautiful scenery along the way, and 2) densely-packed urban areas where koalas and sloths would overtake you if they actually inhabited the urban areas.
So, if you plan to visit bigger cities in Australia with your car, do expect to be stuck in traffic jams for a while. Also, finding a parking spot can be exceptionally difficult if you're going somewhere during the rush hour.
Consider Giving Your Car an Overhaul
This, of course, goes for the folks who have brought with them their own cars.
The thing is, Aussies really like to customize their cars, so if you're staying in this country for a while and would like to fit in and mingle with the local petrol heads, consider throwing some cheeky hue on your bonnet or sticking another pair of exhausts at the back.
Unsurprisingly, there are many car customization services in Australia, so you won't really have trouble finding one that can make this happen for you. Whether you're looking for a digital printing and signage company, or a traditional grease monkey workshop – the Aussie automotive scene has got you covered!
Watch Out for the Australian Wildlife
Other than being home to a populace that loves their cars very dearly, Australia is also a country with some of the most spectacular and diverse flora and fauna.

Now, while driving about, and especially through some of the more rural areas, there's a big chance a kangaroo may hop onto the road in front of you, or maybe you'll find a saltwater crocodile chewing at your rear tire while you were out to buy snacks at a local petrol station!
Anyway, pay attention to these wildlife-related details, be sure to respect the law, try to experience the local car culture to the best of your abilities and finances, and most importantly – have fun on your Australian expedition!