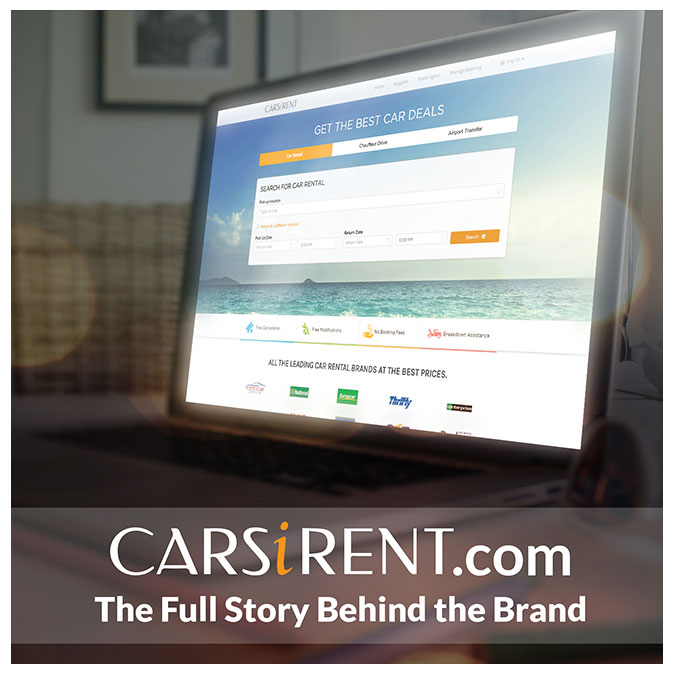 CARSiRENT.com is the first and only platform based in the MENA region, offering three main transportation services: Car Rental, Chauffeur Drive, and Airport Transfers in more than 45,000 locations worldwide. The portal is designed to provide transportation facilities to travellers all around the world and to bring three parties in one channel: Car rental companies, travel agents, and clients. This article will give you an overview of the story behind the brand.
CARSiRENT.com: An Innovative vision for Car Rental, Chauffeur Drive and Airport Transfers
About CARSiRENT.com:
CARSiRENT.com tends to create a strong relationship with their customers and aims to convert a one-time client to a lifetime partner. Similarly, the company works on creating that bond with their clients through offering good rates, good quality, continuous support, nonstop offers and free road miles. Also, road miles is one of the creative features that the brand came up with, where the reward their clients with road miles which are redeemable as an extra discount against bookings.

The Founder:
The Founder and CEO Mr. Ghazi Hamadeh has more than 30 years of experience in the field. He put all his passion, experience and knowledge in this platform which is the first of its kind in the Middle East region.
"My car rental experience goes back to 1982 as Budget franchisee in Lebanon, followed by Payless and as the representative of Holiday autos in Saudi Arabia and Auto Europe in the Middle East. The volume of car rental in the Mena region exceeds 1.4 Million bookings per year (2016) and a market of US$ 1 billion approximately. Having lived and interacted with the needs of local clients, prompted me to create a platform based in the region to provide a service in the region for the region. In addition, i made sure that all staff will be recruited from the region who understands the habits and needs of the clients. I was keen to recruit the best in house team in development, marketing and especially customer service to provide around the clock help. I believe being near our clients with personal attention will make a difference," Says Mr. Ghazi Hamadeh (Founder and CEO – CARSiRENT.com)

The Future:
Moving forward, and under the continuous process of development, CARSiRENT.com has recently partnered with some of the top brand names in Car Rental, Chauffeur Drive and Airport Transfers industries: i'way, Alamo Rent A Car, Enterprise Rent-A-Car, National Car Rental, and many other prime local car rental, chauffeur drive and airport transfers companies. Moreover, Partnering with these brands and many more brands to come, is one of CARSiRENT.com strategies to further expand and grow in the field; to provide a seamless car rental, chauffeur drive and airport transfer booking experience to users all over the world and enrich its inventory.
"CARSiRENT has been a tremendous experience for me throughout. Personally, I have never been part of this industry in my whole career and neither I was interested until I joined Mr Ghazi Hamadeh. Together we brought this idea to shift the conventional rental business to e-commerce in this region. As a matter of fact, It's a big challenge for this region as most of the people are still reluctant to book online. Similarly, the idea/vision which we have is to become a thorough marketplace of Suppliers and Travel Agents. Furthermore, There are certain challenges as our direct competitors are huge, but that's what keeps me going as I believe once you have started something, you should never stop until you reach your target. And I am sure we are going to reach there with the help of the vast experience of Mr Ghazi Hamadeh and the dedication of the amazing team we have," Says Mr.Dawar Khan – (Head of IT – CARSiRENT.com)

The Team:
Mr. Ghazi added: "Working hand in hand with an in house professional team and having the client satisfaction as our prime goal, we intend to become the No. 1 platform available to the client at the most competitive prices, around the clock customer support, and the best partnerships with renown international and local car rental companies. After all, no one can claim to understand better the regional clients, we are part of this community and close enough to provide a personal touch to their queries."
Moreover, It is true that the company is still in its very first stages; yet, CARSiRENT.com managed to take a big jump in reaching global car rental companies and an audience of thousands of customers from all around the world in a very short time. The company depends on an in-house IT, Marketing, Operations and Customer Support teams. They turn a small thought into a long-way project.
CARSiRENT.com is continuously working on improving their platform and reservation system to provide their clients a user-friendly and efficient experience. Additionally, it aims to expose their suppliers to millions of clients and travel agents around the world.
CARSiRENT.com| a memory with every mile.
Don't miss out our best deals on Car Rental, Chauffeur Drive, & Airport Transfers worldwide.




If you're planning a trip soon, make sure to check our competitive rates for car rentals worldwide. Enter your details below, compare, choose and book!