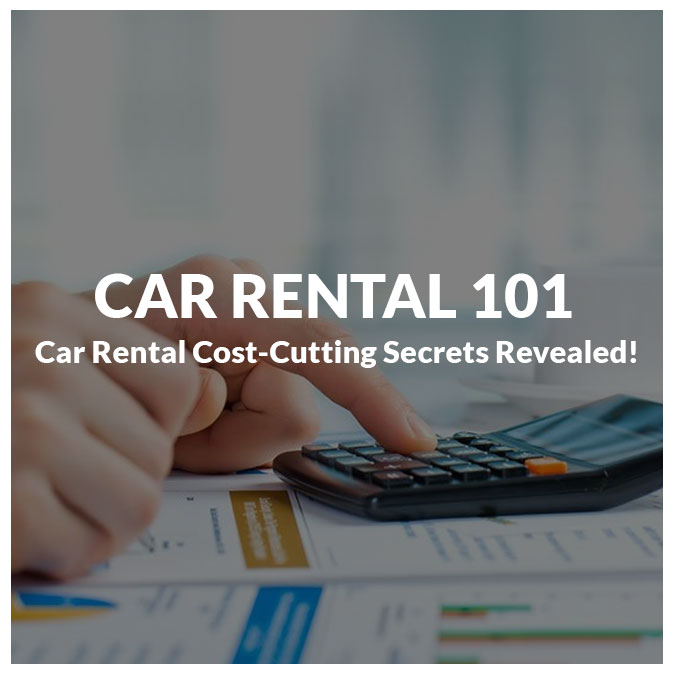 At times, you just need a car rental. Nevertheless, nobody wants to pay exorbitantly on rental cars. Whether you rent cars most often or new to renting a car, the good news is that there is a lot to learn about car rental service cost-cutting secrets and how to get the best price and avoid extra charges.
When seeking a car rental service, timing is everything—you may get a cheap price, but the fact is that you may miss out on a deal if you sit and expect a lower price. However, there are some other secret ways to get the best rental cars price.
Car Rental Cost-Cutting Secrets Revealed!
Here are cost-cutting secrets and strategies for renting a car.
1. Book in Advance
Bookings in advance will guarantee you a better deal and surely avoid the last minute disappointment. Here is why you are benefitting when booking in advance. When taking the time to surf the net for car rental options in advance, you will be able to shop around and compare the best car deals out there. Moreover, if you are doing this assignment way ahead of time, you are surely to come across some great packages with excellent benefits.
2. Avoid Renting a Car at the Airport
Of course, when you are flying to a new municipality for the first time, renting a car at the airport is quite convenient. But with airport surcharges, you will pay for that convenience at a premium.
There are a number of states and local surcharges required to be incorporated into airport car rental service fees. Charges for renting a car at the airport can be increased by between 25 and 45 percent. To save cost, therefore, we recommend that you book for rental car service from a suburban or city center location.
In addition, include the cost of taking a cab from your car rental service locality if you rent a car at a place far away from the airport. Moreover, consider the time you will lose in traffic if you choose rental cars in big and busy cities.
3. Try Lesser-Known Car Rental Service Sites
The slightest competitive deal may be the one you come across on the site of your car rental company. Give an aggregator a trial as an alternative. Forexample,  CARSiRENT Car Rental Service guarantees the best rental cars prices in more than 45,000 destinations across the world with free.
4. Look Around and Compare Prices
The World Wide Web has made internet business easy. With the advent of the Internet, you can now shop around for whatever you want to buy including renting a car. Consequently, look around for different car rental service provider websites to compare your preferences and focus on the best deal.
After that, go straight to the website of the car rental service company. That way, you may even stumble on the lowest rates and discount. Choose the best site with the best type of car to rent at the best deals.
5. Keep to a Driver
Nearly all the available rental car services will charge you a daily fee to give you an additional driver. The charges vary by location from one company to another.
But there are ways by which you can avoid the fee. A number of companies waive the extra driver charges for a domestic partner or spouse, but the two of you must have similar address on your driver's licenses.
6. Check Out for Lower Rates in International Websites
Look at the foreign or international websites such as CARSiRENT.com for lower rates when you are renting a car overseas or the online travel agencies. Lowest rate with quality service is guaranteed at CARSiRENT – the foremost online car rental and transportation platform in the MENA metropolis. They provide the best competitive Car Rental Service, Chauffeur Drive and Airport Transfers in numerous centers all over the world.
7. Avoid the Extras
Rental Cars companies make additional cash if you include extras such as Satellite Radio and GPS navigation, roadside assistance, toll transponder, car seat, and insurance in your rental service. But you will save some bucks if you resist these extras.
For instance, a car seat is an unavoidable extra because the safety of your kid is paramount than saving some bucks. To save cost, leverage the network of your friend in the destination you are traveling to get a car seat you will use during your trip.
8. Avoid Rental Cars Hidden Charges
More often than not, rental cars companies force different charges and fees on you for storage, towing, and administrative services after an accident. To save cost, check with your insurance company to find out if your personal auto insurance policy covers these charges. If not, check out if you can include a provision to your policy for safety.
Final Thoughts on Car Rental Service
You don't have to break your bank before renting a car. But the good news is that the car rental cost-cutting secrets revealed above will save you some bulks in your rental cars dealing. CARSiRENT has many years experience in the car rental industry, and their car rental professionals have more of these secrets to share. To get the best of your car rental experience, check our list of Top 10 Car Rental Tips & Tricks.
Combine these thoughts and book your car rental with CARSiRENT.com now!
If you're planning a trip soon, make sure to check our competitive rates for car rentals worldwide. Enter your details below, compare, choose and book!