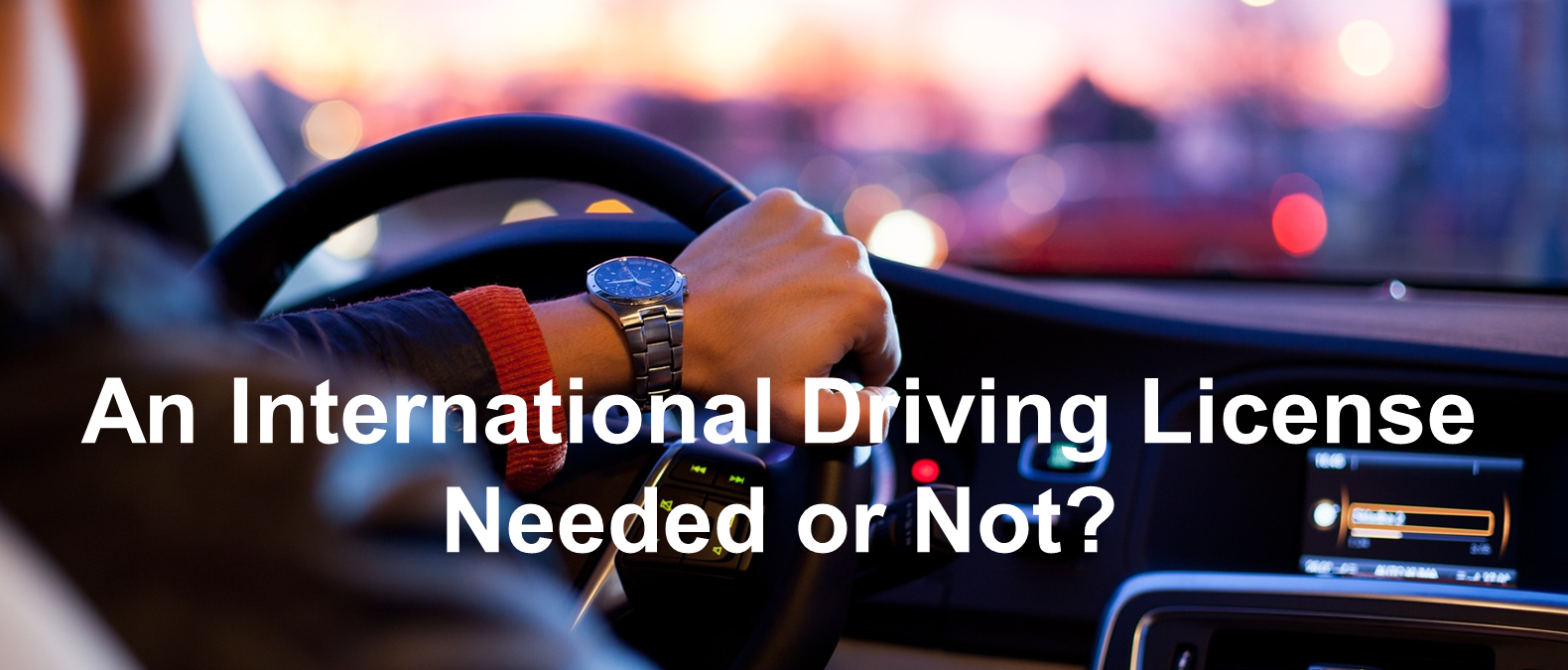 Many wonder whether acquiring an international driving license is mandatory to rent a car overseas and, we as a leading car rental platform, we get asked this question quite frequently.
While the answer relies greatly on a country by country basis, and depends on where your original driving license has been obtained from, here are some interesting facts about whether you will need an international driving license for your next destination.
Where and when do you need an international driving license?
Generally, for those who possess an Arab origin driving license, the answer is a BIG YES when travelling to the US, Europe and other continents.  For countries which issue driving licenses in the Arabic language, then it goes without saying that you will definitely need an international driving license to drive outside that country.
However some of the GCC driving licenses are now recognized by many European and International countries. The most fortunate today are those who own a UAE driving license. According to the UAE Ministry of Affairs and International Cooperation, the UAE driving license owners can now enjoy driving in more than 50 countries worldwide without the need for an international driving license.
Saudi Arabian driving licenses for example are also recognized in a few overseas countries such as the UK and a few others. However the renter should always check with the car rental agency to confirm all requirements before proceeding with the booking.
While owning an EU, American or Canadian driving license will allow you to drive in numerous countries around the world with no obstacles, some countries remain stricter than others and have their own legal regulations. The perfect example is Spain. The car rental company will accept your license, however you risk being stopped by local police who may not speak and read English licenses and will ask you for your international driving license.
Why take that risk?
When it comes to whether an international driving license is needed or just a waste of money?
The best advice we can give you is "Better Safe than Sorry".
International Driving licenses are easy to obtain when you own a local valid license and are also considered not too costly. Wherever in the world you plan to rent a car, research the information you need or get the answers needed from your travel agent or car rental company, and if still in doubt, opting for an international driving license will surely be the safest and most hassle- free way to go.
Keep in mind that upon receiving your car rental, the rent a car company will ask for both the international driving license (if required) and your original one so make sure you have both with you at all times.
Carsirent's 24 hour chat support is available for you round the clock throughout your booking process and will be more than happy to get you all the information on the driving license requirements at your desired location.