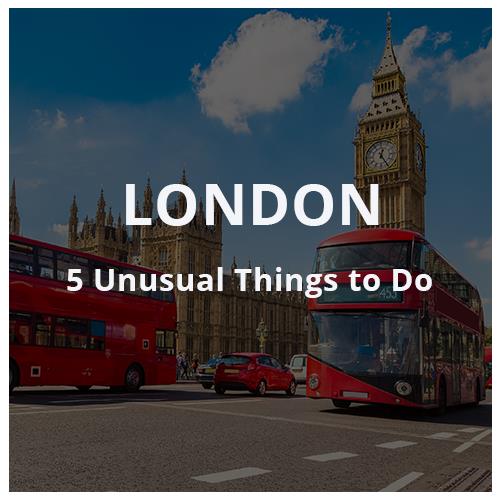 Have you ever heard the saying that "when a man is tired of London he's as good as tired of life? This is because London City offers virtually inexhaustible fun stuff and attractions, plus unusual things to do in London. We will present you with five of those numerous unique things you can entertain yourself with while in London.
#1: Go to the British Museum Located at Great Russell Street
If you love beholding world-class art collections. Then you should visit this museum and feed your eyes with vast artworks from all around the world.  In this notable museum reside sculptures from Parthenon, Rosetta stone, as well as the Portland Vase. The British Museum is listed among the best museums in the world, established by the Act of Parliament in 1753.
Wondering how to catch fun while visiting the museum? You will embark on exciting gallery tours that happen daily in the museum. That's not all, you can also be part of the special exhibitions or experience remarkable guided tours.
#2: Visit and Explore Madame Tussauds at Marylebone Road
One of the unusual things to do in London is to visit Madame Tussauds. Wondering what the heck you will see there? It's a place where you will encounter historical and well-known personalities! Some of these notable personalities are Shakespeare, Dalai Lama, and Kylie. That's not all; you can proceed to the Tower of London – the home of many notable prisoners for over 500 years.
#3: Take a Walk Down the South Bank
Taking a walk down the South Bank is worth your time. You know why? You will get to explore and experience what used to be the home of power (parliament) and money. This north side of the Thames is a historical spot that used to be outside the London Police area. As a result, it has been always more anarchic compared to the north side.
You will notice from the historical maps that this spot was the place of the original globe, taverns, flesh pots, bear pits and the rest. These days, this spot is quite more pleasant but has not lost its bohemian heritage since it harbors the Royal Festival Hall, the Tate Modern Gallery, Country Hall, the National Film Theatre. The crowded Borough Market, and the Globe. So, a leisure walk and wander along the South Bank will leave you with an unforgettable experience.
#4: Wander Along the Regent's Canal
Wandering along the serene Regent's Canal to walk pass the breathtaking canal boats is one of the fun and unusual things to do in London. This walk will also provide you with a view of the zoo and terminate at the Camden Market where you can enjoy a feast from your choice cuisine.
Wondering if you can enjoy another wandering around and where? The Covent Garden is definitely a great choice! You will find tons of street performers as you walk down Covent Garden. You will surely be entertained by the street performers at the Covent Garden.
#5: Go and Witness a BBC Filming/Recording
Remember the saying at the beginning. That 'when a man is tired of London, he's practically tired of life!! Another great way you can get entertained while in London is to witness a BBC filming/recording. Tons of BBC TV and Radio programs require a live audience.
What you should do is to explore the BBC website to find audience tickets. These tickets are free. They give you access to be part of a live audience for vast programs, including music and comedy.
There are extensive unusual things to do in London. You should just start with these exciting five.
If you're planning a trip soon, make sure to check our competitive rates for car rentals worldwide. Enter your details below, compare, choose and book!