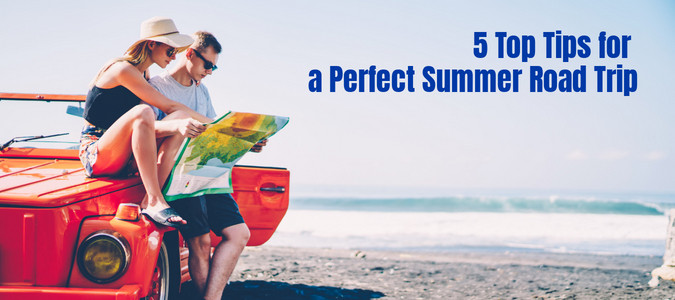 Planning a summer road trip? These 5 tips will help you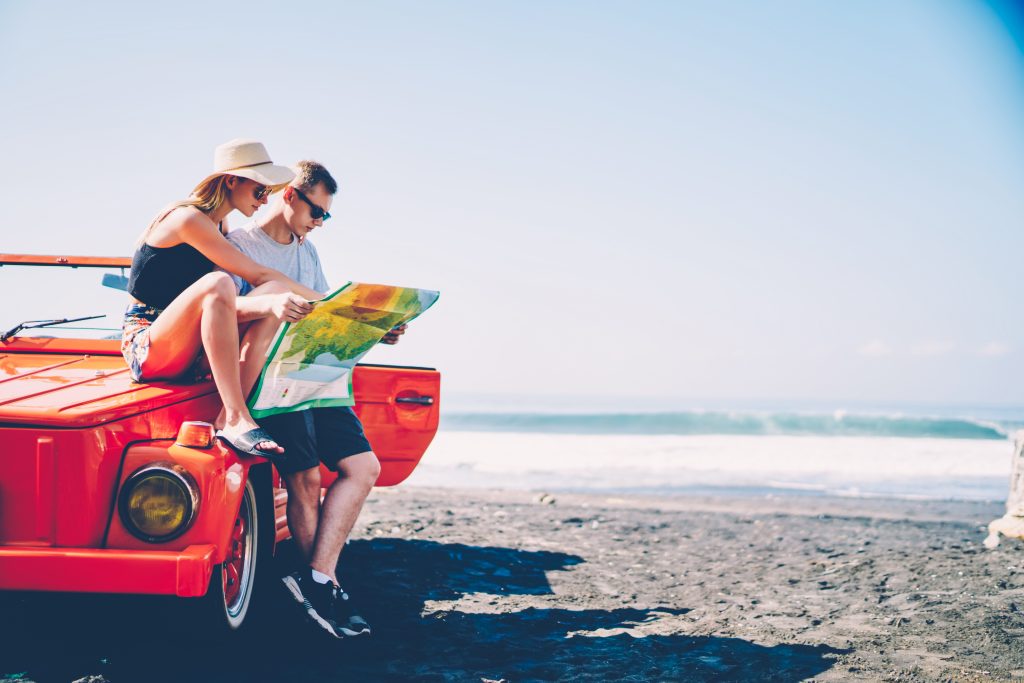 Is there anything better than you, the open road, your car, and some good music? Add to that some beautiful weather, friends and family, and you get heaven on Earth. However, just because it's so fun doesn't mean you can just jump right in without a second thought. Now, a good road trip requires planning and preparation. Unless you want to have it turn into a catastrophe, your summer road trip needs to have at least some forethought involved. For this reason, we have written up this short little article that is supposed to help you out.
Your itinerary is vital
The first thing you obviously need to figure out is – where are you even going? Trust us, you won't really enjoy the notion of spending 10 hours in a car without any toilet breaks. It will practically cause a mutiny among your passengers as well. So, have a very clear notion of when you can take breaks. Mark down gas stations, towns, stores, basically places where you can grab a bite and go to the bathroom when on the road.
Furthermore, you need to be careful when driving in the rain or in the fog. We suggest you check the weather reports for all the areas you are going to pass through. Furthermore, always take breaks. Driving can drain a person if you do it for several hours nonstop. We suggest you take a coffee break, or even spend a night at a motel, if you feel like you can't really drive much longer.
Technology makes everything easier
Technology of any kind is a godsend when you are on a road trip. First of all, as a safety net, you can call an emergency service if you get into trouble. On the brighter side of things, it makes things easier and more fun, since you can put in some music or a podcast, instead of relying on the radio. The backseat can also be muted with a nice car movie on a tablet, instead of burying you in an endless line of "are we there yet", or "I need to <biological function> real bad".

Furthermore, just good old GPS and satnav helps a ton when you're driving in an area you are unfamiliar with.
Practice due diligence
If you want to have your trip run smoothly, you need to be thorough. Always check if you got everything you need ready. Things like passports, food, and water are standard fare. They are pretty obvious, and rarely will someone forget about these. However, what you also need to consider is whether you have an international driving license. Namely, some countries won't accept your home country licence only, so you will need to invest the additional effort. Is your license up to date? Do you need insurance?
You also need to take care of your car. It needs to be in tip-top shape if you're going on a summer road trip. Namely, you will be driving for hours and hours at a time, in the middle of summer. This means that if the engine is prone to overheating, you need to get that fixed soon. Furthermore, check whether you need to get a proper car battery replacement done soon, your oil changed, your tires spruced up…
Car rentals are always an option
Now, if you think that you can't go on a road trip because you don't have a car, you need not fret. Namely, car rentals are an excellent choice to get your roundtrip started. But, you need to take some things into consideration before you begin.
So, check your rental contract. Do you have unlimited mileage, or will you have to pay extra if you go overboard? What happens if you damage the car? What constitutes actual damage, and how severe can it get? Do you pay the same inordinate amount for a slight dent as you would for a serious crash? Do you get insurance, or not?
Think about who you're taking with you
A road trip is a fun and enjoyable activity, but you still have to remember that you will be stuck in a metal box for several hours every day. Sure, the first hour might seem fun, but taking the wrong people will just make you suffer later. Even a simple thing as packing for a road trip can be a pain if you're going with someone you don't really share a common tongue with. Furthermore, someone who doesn't handle discomfort well is not going to be a suitable companion. The entire point here is spending hours in the car, and people with small bladders and low frustration tolerances simply won't be that fun to be around.

Conclusion
Your summer road trip can be one of the most fulfilling experiences you can have. However, if you want things to go smoothly, you need to plan everything out. So, always be thorough, and think long and hard about your itinerary. Don't just take anyone with you on the trip, remember just how useful technology is, and understand that even if you don't have your own car, you can always rent one out and have the trip of your dreams.