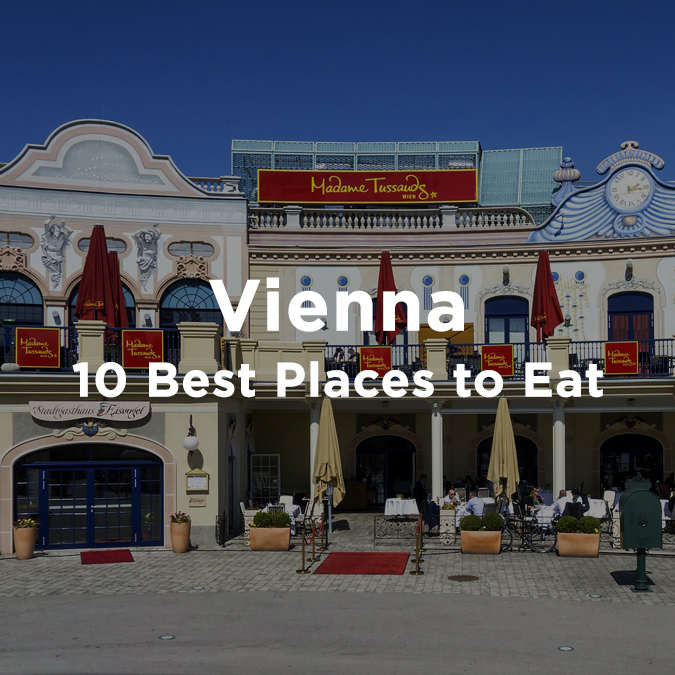 Known for its endless cultural events, grandiose imperial sights, cozy coffee houses, and endless museums and art galleries to explore. The charming capital city of Vienna is no longer just an ordinary hub for all cultural and art enthusiasts, it has also become the home of one of Europe's most diverse and vibrant culinary scene.
Ranging from Michelin star winning restaurants to small and intimate family run businesses, Vienna unfailingly meets the expectations and desires of every culinary aficionado that sets foot in the heart of Europe.
Here's our insider guide to Vienna's best restaurants and eateries in no particular order:
10 best places to eat in Vienna
1. Gasthaus Pöschl Cuisine: Austrian / European Price: $$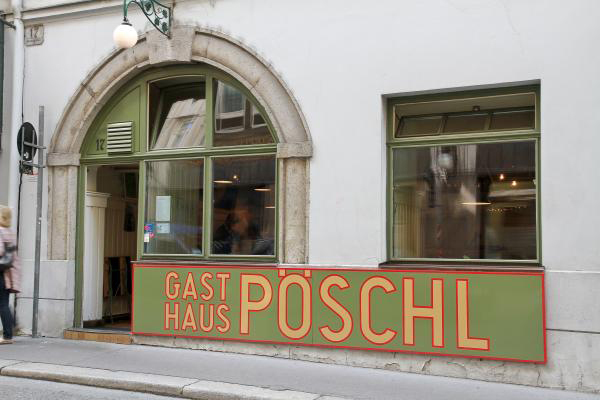 Located near Kärntner Straße on Vienna's Franziskanerplatz square, Gasthaus Pöschl is run by local-celebrity and actor Hanno Pöschl. The restaurant specializes in authentic, delicious local Viennese cooking. What placed Gasthaus Pöschl on the food map is its famed pan-fried crispy veal Wiener Schnitzel that is served with fresh potato salad on the side. Popular with tourists and locals alike, Gasthaus Pöschl is definitely a place to visit if you're looking for a real authentic Viennese culinary experience. Take into account that tables are often shared with strangers in Gasthauses, so you might find yourself in a position where you are sharing tables with others. It is said that good company is the perfect match for good food!
2. Steirereck Cuisine: Austrian Price: $$$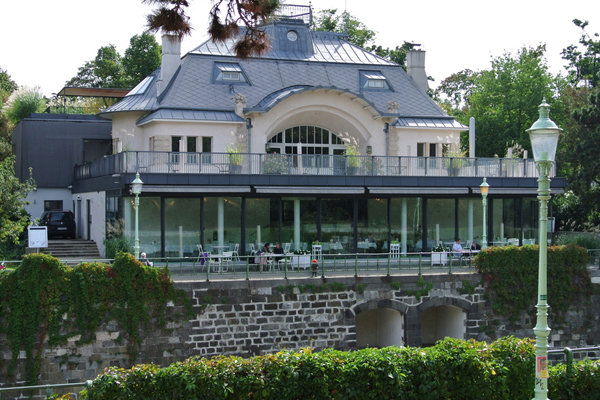 An intimate spot within Stadtpark, the Steirereck is Vienna's only double-Michelin-starred restaurant that serves classic Viennese dishes in addition to contemporary international cuisine. The elegant dining space makes it the perfect choice for business meetings, private dinners and celebrating special occasions. It is also renowned for its outstanding wine selection brought from its cellar that carries 35,000 bottles. Be sure to add what repeatedly been called Central Europe's finest restaurant to your dining list while in Vienna!
3. Al Badawi: Cuisine: Lebanese, Middle-Eastern Price:$$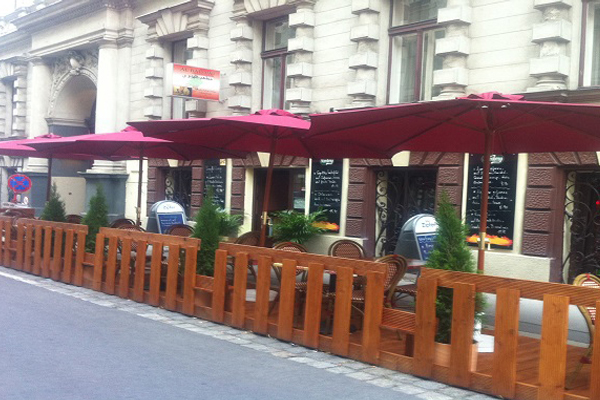 Authentic Lebanese cuisine at its best, Al Badawi is a popular specialty Lebanese restaurant located in central Vienna. It has a wide variety of Lebanese and other Middle-Eastern dishes, known best for their meat skewers and delicious appetizers. The interior design can be described as kitsch and cozy, but the food and entertainment which switches between musical performances and belly dancers definitely makes up for it.
Al Badawi has very accommodating and helpful staff that provide excellent recommendations if you are not familiar with Lebanese food. It is also a perfect option for vegetarian food, and shisha is also available.
4. Motto am Fluss Cuisine: European, International Price: $$$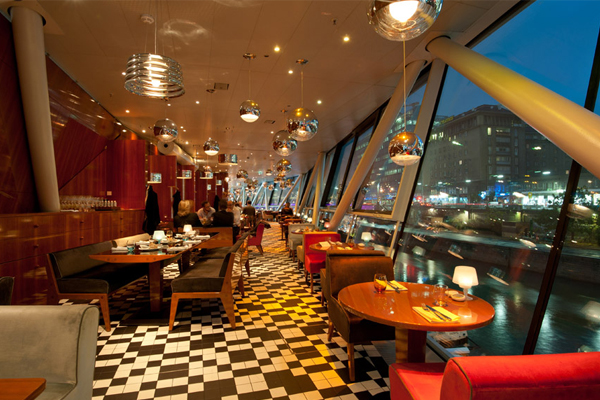 Motto am Fluss café-bistro is a modern dining space that puts out a new menu on a weekly basis. The outdoors area of the restaurant makes it an exceptional spot for casual dining as it overlooks the Danube Canal to enjoy the scenery and beautiful weather. The indoors area of the restaurant is more suited for a relaxed atmosphere. If you prefer fine-dining, the restaurant continues downstairs where it is focused on sophisticated fine-dining and the area extends to a DJ lounge and a bar. Motto am Fluss serves breakfast, lunch and dinner and mainly focuses on various fusion dishes.
5. Le Cedre: Cuisine: Lebanese Price: $$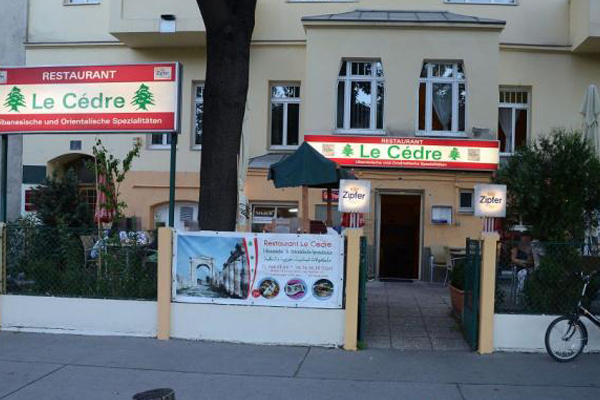 Fantastic Lebanese food for a good price. Le Cedre offers a wide range of selection in Lebanese cuisine, it is located closely to a conference center which makes it ideal for quick business lunches if you are in a hurry and would much prefer Lebanese/Arabic food. It has a general Arabic/Oriental theme indoors, while the outside area of the restaurant makes it a perfect lunch spot for summertime. The best advantage of Le Cedre is that is very well priced for value and serves large portions. Ideal for a having a filling meal on a budget and eating in large groups.
6. Zur Eisernen Zeit Cuisine: German / Austrian Price: $$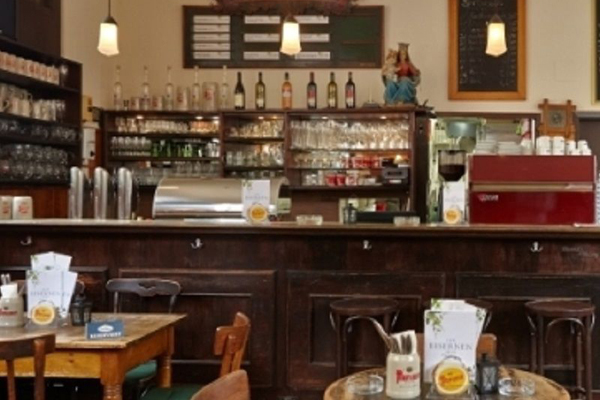 If you are looking for the best beef goulash served in Vienna, Zur Eisernen Zeit would top our recommendations list! This beautiful old-fashioned Viennese Gasthaus is located by the end of the Vienna Naschmarkt and serves scrumptious local home-cooked specialties from its small menu including the famed Schnitzel dish (choice of pork of veal). The ambience of the restaurant is very family-friendly, always filled with locals and features indoor and outdoor seating. Zur Eisernen Zeit is a great stop to kick back and refuel after touring the entire Naschmarkt and is open during all days of the week except for Sunday.
7. Duzi's Cocktail & Shisha Bar: Cuisine: Shisha, Middle-Eastern Price: $$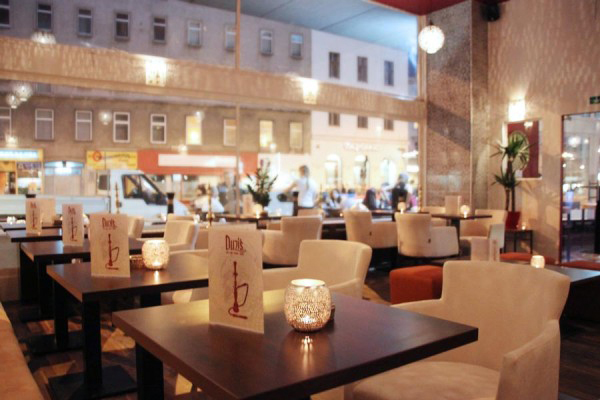 A favorite with locals and tourists, Duzi's one of Vienna's top spots for premium shisha and replenishing cocktails. It's oriental decor, chill atmosphere and great playlist of music makes it a hip place to socialize and relax with friends after a day of touring. It gets packed when live football games are aired so it is advised to arrive a bit early before kick-off if you plan on going to Duzi's. The popular shishas on their menu are Apple-mint, grape-mint, and the Bora Bora. Open up to 2 am on weekends.
8. Al Borgo: Cuisine: Italian Price: $$$

Fresh Italian specialties created with passion and the highest caliber of craftsmanship, Al Borgo is located in the first district of Vienna between St. Stephen's Cathedral and the city park. The restaurant boasts comfort and modernity in both its atmosphere and food, and indeed lives up to the claim because it is always fully booked on weekends, early booking is important as they find it difficult to host walk-ins. The pasta is highly recommended as well as the fish main course. The most popular dessert at Al Borgo is their tiramisu which is a tourist favorite. Both the owner and staff are very friendly and helpful with suggestions to ensure your dining experience at the restaurant is impeccable. Al Borgo has received and continues to receive positive reviews as one of the best Italian joints in Vienna, further proving why Al Borgo has deservedly made it into our list.
9. Cafe Berfin: Cuisine: Shisha, Turkish, Middle Eastern Price: $$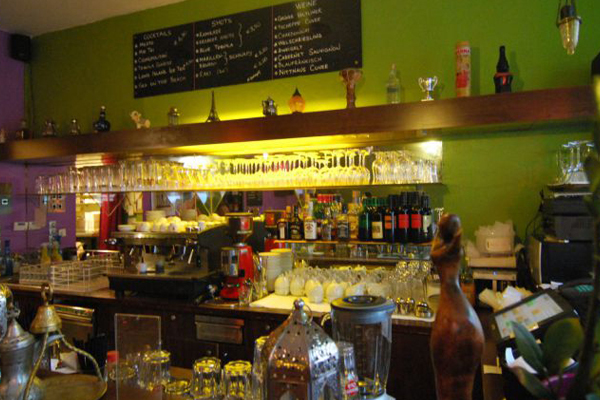 Another wonderful spot for great shisha in Vienna, Café Berfin specializes in serving a huge array of excellent shishas. What makes Café Berfin stand out other than its shisha is the delicious and well-priced food menu that is mainly comprised of Middle-Eastern dishes, and its interior décor stays true to its Middle-Eastern theme and ambience. The Turkish coffee is also well received at the Café and is the most popular coffee ordered at Café Berfin. It is a nice, cozy location to smoke shisha and offers indoor and outdoor seating to suit your convenience. The apple shisha is a common favorite among café-goers.
10. Dstrikt Steakhouse: Cuisine: Steakhouse, Austrian Price: $$$$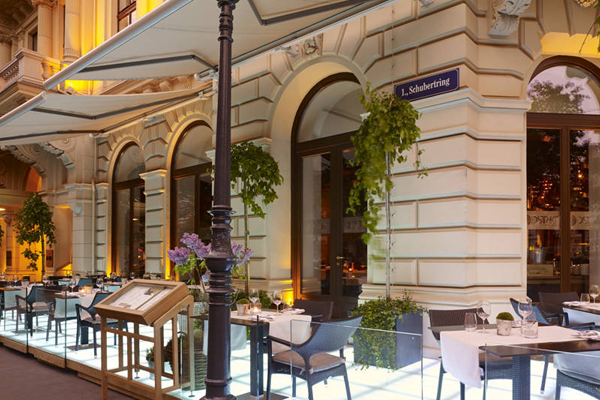 An excellent dinner option for all steak lovers in Vienna. All meat served at Dstrikt is local produce so diners can enjoy the finest quality selection of Austrian meat cooked on a charcoal grill and served with delicious side dishes prepared from fresh local products. Set in a warm, intimate and dimly lit space, it is located at the Ritz Carlton in Vienna and is close to the city center. The price is quite expensive, but you get what you pay for at a 5 star hotel steakhouse. Service is known to be impeccable and the food is superb to no fault. In addition to their succulent steaks, the cheesecake is a hit with visitors as it tops their most popular and in-demand dessert at Dstrikt.
It is recommend to book ahead as it is usually busy on weekdays and weekends. Dstrikt makes for a memorable dining experience which is perfect for special occasions, and is a must visit when in Vienna!
If you're heading to Vienna anytime soon, you might as well think about renting a car in Vienna for an easy move around the beautiful city. If it's your first time renting a car, you need to know about Renting a Car in Advance, The Best Type of Car to Rent and The Top Car Rental Tips and Tricks!
Let us know your thoughts in the comments box below!
xx
If you're planning a trip soon, make sure to check our competitive rates for car rentals worldwide. Enter your details below, compare, choose and book!