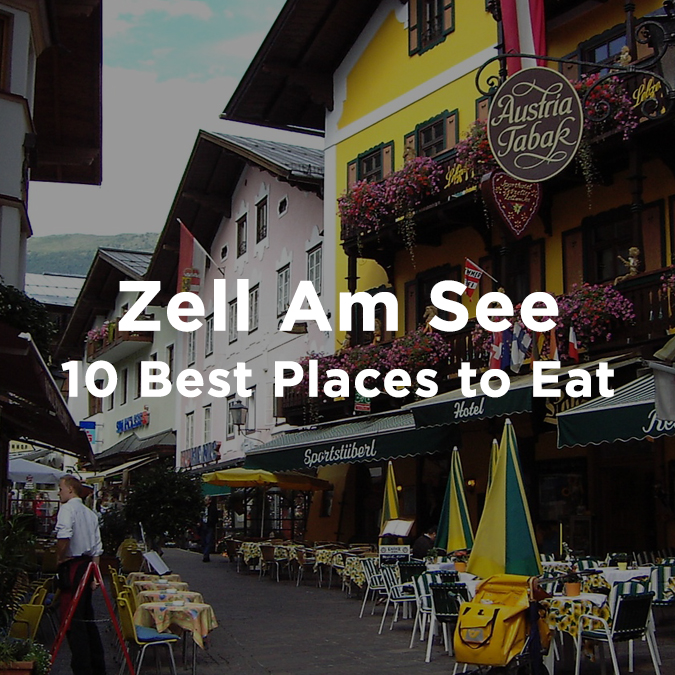 The beautiful town of Zell am See never fails to marvel visitors with its stunning views of mountains, lakes and glaciers. This region of Austria makes it a very relaxing and calming getaway to enjoy fresh air, crystal clear water, hiking and skiing adventures whether with friends or with family.
The culinary selections in Zell am See is diverse, and surely caters to all tastes and preferences whether you like to be immersed into the local specialities, regional selections, or international cuisines.
Guaranteed to be an enjoyable dining experience, check out our list of best 10 places to eat in Zell am See: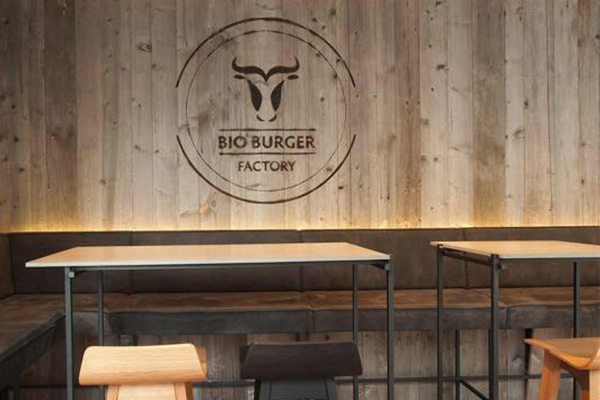 Bio Burger Factory

Cuisine: American, European, Gluten Free, Vegetarian

Price: €20 average

At Bio Burger Factory, the wooden furnishing along with clean and forest themed design aligns with its organic brand. Burgers are served in a similar style of a gastropub burger or American gourmet. The service is quick and staff are really attentive and helpful. It also provides a wonderful view of the lake and outdoor seating that comes with outside heaters to enjoy your meal in a warm seating. The recommended burgers are the lamb burger, the venison burger, and the chicken burger. The fries served are oven baked and served with homemade mayo, a hit with visitors. Bio Burger Factory has takeout options available and provides reservations. A perfect selection if you are travelling with families or with children.

Steinerwirt

Cuisine: German, Austrian, European, Central European

Price: €30 average

The flavours of Zell am See can be found in the impeccable Steinerwirt. If you are looking to try homecooked European or Austrian cuisine served in massive portions, the well raved about Steinerwirt recommends the goulash soup for appetizers, a choice of Austrian Beef, or Tafelspitz, and Schnitzel. For dessert, it is a treat to try Kaiserschmarren, Zalzburger Nockerl, Crème Brulee, chocolate Brownie with chocolate mousse and the Mango Sorbet! Not to mention, the restaurant has one of the best assistive and kind staff that can help you with the menu to match your preference.


Ban Thai

Cuisine: Asian, Thai

Price: € 10-15 average

Ban Thai is known to be one of the best Asian eateries in Zell am See. It is widely popular with locals and is always crowded on weekdays and weekends, so booking a table is highly recommended. The restaurant brings a beautiful mix between Austrian and Thai and boasts a lively ambience. The food is served fresh and the finest choices within Ban Thai would be the Green Curry, Red Curry, Fried Rice with Vegetables and Chicken Panang. The service is fantastic and the restaurant is helpful with children who could be picky eaters, as they put in the effort to cook what they would like. Wonderful choice for families or eating in large groups.


Villa Crazy Daisy

Cuisine: Austrian, International, Bar, Vegetarian, Spanish, Central European

Price: €30 average

A tourist favourite, Villa Crazy Daisy carries a fun atmosphere and very friendly staff that are very welcoming to everyone who visits the restaurant. Summer time is a favourite time with tourists and visitors given the live performances held on the terrace during warmer weather. The restaurant provides an excellent menu that serves a range of European and International cuisine, all proven to be delicious and of very high quality. It is very welcoming for children as well, which makes Villa Crazy Daisy a wonderful place to stop by if you are accompanying children with you.

Piazza Quattro

Cuisine: Italian

Price: €20 average

When looking for a proper Italian meal that's freshly served after a long day exploring Zell, then you are definitely in for a treat with Piazza Quattro. The warm ambience and dim lighting makes it extra inviting to pop by for a homey Italian meal. Serving only Italian classics, the starters of mozzarella and figs is a must-try, their selection of pastas and pizzas do not disappoint either, for desserts you have a wide array of scrumptious selections from the the display counter by the cashier. Piazza Quattro is a nice stop for special Italian food that is hearty and authentic. Keep in mind that credit cards are not accepted in this restaurant, so be sure to bring a good amount of cash that will cover your meal.


Pizzeria Aydin

Cuisine: Italian, Mediterranean, Vegetarian, Pizza, Turkish, Middle Eastern

Price: €25 average

This pizzeria extends being just a pizzeria, it's one of the very few places in Zell am See that serve Arabic food, ideally suitable for Arab tourists looking for a taste of home or those willing to explore Lebanese cuisine. Pizzeria Aydin offers two menus, the green menu for Arabic/Turkish meals, and the red menu for Italian food. The pizzas are generously served with toppings and a thin crust, and their green menu recommended selections are Hummus, Taboule and Shawarma. The design of the restaurant is not much, but the food and service makes up for it!

Ali Baba Cafe Restaurant

Cuisine: Middle Eastern, Halal, International, Mediterranean, Vegetarian

Price: €10 average

Ali Baba is ideal if you want Arabic cuisine cooked using authentic recipes, and for a very good price too! It's location is very convenient as it is close by the Zell am See lake, and can't be missed by the Grand Hotel. They serve a wide selection of Pizza and Arabic food, even some selections are considered Indian as well! To further add to the Arabesque experience in Ali Baba, shisha is also available in a good range of flavours which is perfect to add to with some Turkish coffee. The half-chicken, fattoush, and kebabs are great Arabic choices to go with. They are also served in filling portions so it's ideal for group sittings and families.

Ginhouse

Cuisine: Club, Shisha

Price: €15 average

While Ginhouse might be popular for its drinks and gin, it also offers a great menu of cocktails and juices to enjoy. There is a great buzz surrounding the atmosphere of the place and is always lively with a busy bar and music playing. The smell of smoke can be overwhelming, so if you are fine with the smell of smoke following you around then Ginhouse should not be a problem. Ginhouse also caters to Shisha smokers and offers a great selection of flavours to choose from. The staff are well trained and skilled, would be happy to assist you with the menu.


Mosshammer

Cuisine: Cafe

Price: €8 average

Beautifully located in the town square, Mosshammer is the ideal place for a nice cup of coffee to go with deliciously fresh baked cakes for brunch or dessert. It is a bit expensive for a cafe, but it makes sense given its strategic location. The cappuccino is a popular choice for the cafe goers and so is the chestnut chocolate cake and strudel. As much as the food is delicious and satisfying, the customer service is quite underwhelming but that should not sway you from the wonderful view of town and the delicious offerings Mosshammer has.


Mayer's Restaurant auf Schloss Prielau

Cuisine: German, Austrian, European, Contemporary

Price: €80 average

A Michelin star winning restaurant, you can only expect gourmet excellence for your dining experience at Schloss Prielau with the utmost elegant ambience. Infusing art into their dishes, the restaurant serves modern European cuisine with a modern fusion twist. There are also wonderful alternatives for vegetarians and for visitors with special dietary requirements, which makes it very accomodating for a gourmet restaurant. In addition to the main courses and menus, the creme brulee was the dessert winner with majority of the visitors. It is very pricey, so it is perfect for a dining splurge, making Schloss Prielau a worthy place for a special occasion. Exemplary service by staff and of course, reservations are available.
If you're planning a trip soon, make sure to check our competitive rates for car rentals worldwide. Enter your details below, compare, choose and book!