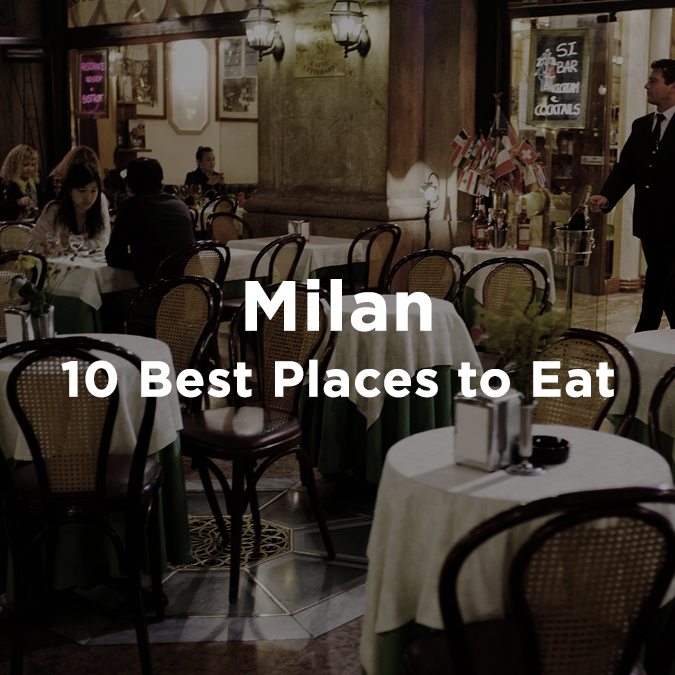 Milan might not be the first city that comes to mind when thinking of a great tourist destination in Italy, mainly due to the city being more renowned as a business hub or event-specific location. Milan, known as the world's fashion capital, is no longer confining itself to its industrial reputation. Whether in Milan for business or pleasure, this marvelous city has a wonderful selection of culinary venues that guarantees a tantalizing and rewarding experience for your taste buds.
Immerse yourself with Italy's culture and tastes in our top 10 best eateries in Milan: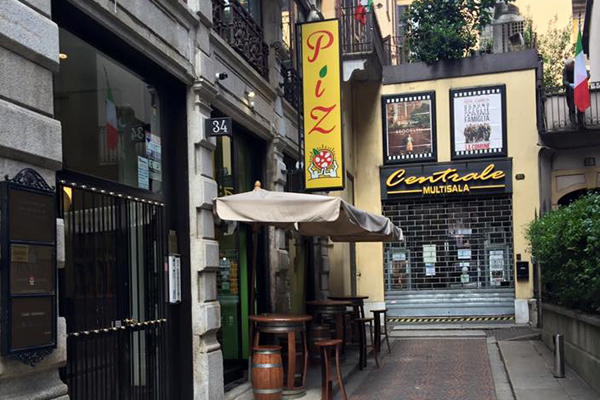 Piz

Cuisine: Pizza, Italian
Price: $$

Located within a few minutes' walk from the Duomo Cathedral, Piz is a traditional pizzeria with bright and colourful interiors that serves genuine Italian dishes. It is mostly suitable for lunch and dinner. The restaurant is also suitable for dining with a large group and value-dining.
The staff at Piz are very friendly, and will assist you with their menu if needed. However, the menu is very limited as they only serve three pizzas; none of which have meat. Regardless, the taste of its fresh ingredients highly makes up for the lack of poultry and meat. The tiramisu is the most recommended dessert at Piz based on the visitor's reviews. Piz is usually busy during weekends, and you will likely have to wait for a table. Waiting times can reach up to half an hour during peak hours, but if the reviews are anything to go by, the wait is absolutely worth it. The restaurant even happens to serve complimentary food samples and drinks by the door while you wait!


Nerino Dieci Trattoria

Cuisine: Italian
Price: $$

Filled with both locals and tourists on a daily basis, this beautiful Italian restaurant is a ten minute walk from the Duomo in central Milan. Nerino Dieci Trattoria serves Italian, Seafood, Mediterranean and Gluten-Free dishes cooked by local chefs. It is usually lively and has a bustling atmosphere, therefore we recommend booking a table in advance. The recommended dishes are scallops au gratin for appetizers and their mouthwatering looking spaghetti, which is a hit with visitors; so is the grilled swordfish and mushroom risotto. Everything is cooked from scratch, therefore the food might take a while to be served. Fit for local cuisine, special occasions and families, you can't go wrong with this gem.

Armani/Nobu

Cuisine: Japanese fine-dining
Price: $$$$

High Italian fashion meets remarkable sushi in luxurious Armani/Nobu, which is located near the Montenapoleone metro station. It carries a very trendy and relaxed ambience. The restaurant is split into two sections, smoking and non-smoking. Their menu offers a wealthy list of choices, offering amazing culinary presentation and incredible flavours in everything they serve. If ever in doubt, Nobu's attentive staff provide excellent recommendations and are thoroughly knowledgeable of the menu. The pricing at Nobu is at the higher end of the price bracket, so it is definitely recommended for special occasions. The restaurant serves lunch and dinner until late hours. Reservation is a must at Nobu.

Il Luogo di Aimo e Nadia

Cuisine: Italian, Tuscan, Mediterranean
Price: $$$$

The two Michelin stars winner, which is quietly placed in a Milan suburb just had to be on our list. Just about 20 minutes away from the Duomo, the restaurant welcomes visitors with an old, unmaintained door. Do not be fooled by its entrance and exterior aesthetic, once you step inside the restaurant, it is a pleasant surprise. Even though it has basic decor and lacking in background music, it is deliberately designed that way to heighten and focus your senses on the food and wine. The restaurant is highly regarded for the delicious cod in pastry appetizer, the shrimp and risotto primi, the sea bream and the veal tenderloin. Il Luogo di Aimo e Nadia is highly recommended for special occasions and couples.


Mao Hunan

Cuisine: Chinese / Vegetarian
Price: $$

Arguably Milan's best Chinese restaurant, Mao Hunan is the top Chinese pick for lunch and dinner due to its authentic flavours ranging from spicy to flavorful Chinese dishes. Keep in mind that the restaurant is quite compact, so you might be sitting at very close proximity to other diners.
Mao Hunan's menu offers a range of options, however, you must enquire about the spice levels of some of the dishes, as some can get extremely spicy. The dumplings are freshly served; a delicious must try when dining here. Overall, Mao Hunan is very well priced and makes for an ideal budget dining spot. Reservations are also recommended.




NUN Taste of Middle East

Cuisine: Fast Food, Vegetarian, Middle Eastern, Vegan, Lebanese, Halal
Price: $$

Popular with younger crowds and families, NUN is the ideal stop for quick Lebanese food. It is easily accessible restaurant as it's located between Porta Venezia and Lima. Cafeteria benches in this restaurant makes it a great spot to join friends for a quick, delicious lunch. It is considered a cheap eat since 7.50 euros can get you a full meal, inclusive with drinks. NUN serves large and succulent kebabs and veggie wraps with real middle-eastern flavours. Not to mention, for a basic setting, NUN offers fantastic presentation and superb quality with their dishes. The hummus is highly recommended, as well as their light falafel and baba ganoush.


Dawali

Cuisine: Lebanese, Mediterranean, Vegetarian, Middle Eastern
Price: $$

When you first come across the storefront of Dawali, you might be put off by its plain and uninviting design. However, that all changes when the staff welcomes you inside the beautifully Middle-Eastern designed restaurant with a cozy and homely ambience. Variety is key at Dawali and it is recommended to order the Dawali menu for 25 euros, which includes authentic delicious offerings of cold and hot mezzeh, falafel, and two types of kebab accompanied by rice served in good portions. The restaurant also has a purely vegetarian and vegan menu that is said to be equally as delicious as the other dishes served. Belly dancing entertainment is provided every Saturday to fit the weekend ambience.


Pavé

Cuisine: Breakfast, Cafe
Price: $$
For breakfast and pastry lovers, Pavé, a two-storey café, is a great location and is easy to find as it's closely by Porta Venezia metro station. It has a beautiful modern tearoom interior and is always filled with the fresh aroma of baked goods. The breakfast menu offers recommended excellent choices such as the chocolate croissant, croissant with cheese, croissant with peach jam and the raspberry tart. For drinks, the cappuccino from Pavé is a must!
Pavé also sells its own tasty homemade marmalade in jars, in the same flavours offered in their croissants and other pastries. Its friendly and bubbly atmosphere makes it perfect for breakfast with friends and families.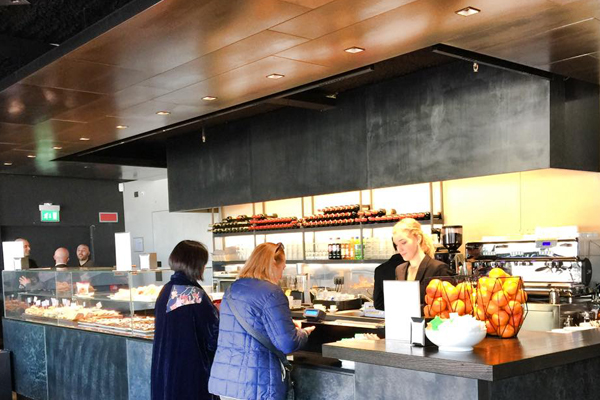 Gucci Cafe

Cuisine: Cafe, Italian
Price: $$

A TripAdvisor Certificate of Excellence award winner, Gucci Cafe is a small spaced cafe located in a beautiful and excellent location in the Galleria. It serves premium coffee and is decorated with brand aligned Gucci furniture and decor. The cafe has excellent staff and service, and provides a luxurious atmosphere. The coffee is averagely priced for a designer cafe. The hot chocolate and cappuccino served with dark Gucci chocolates are an unmistakable choice at Gucci Cafe. Furthermore, their limited but delicious selection of confectionary dishes perfectly complements their famous coffee and hot beverages.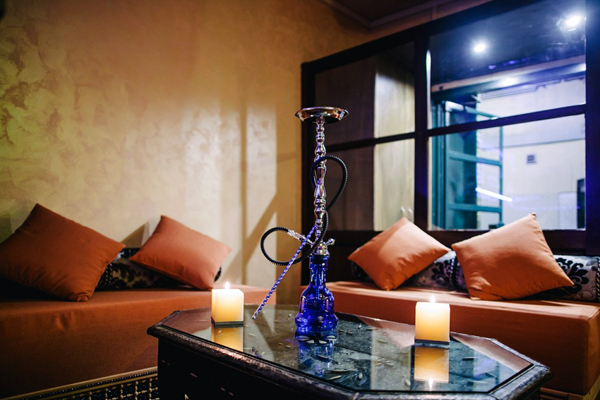 10. Noor
Cuisine: Shisha – Lebanese
Price: $$
Noor is a well-known excellent shisha cafe closely located to the Duomo. It has a wide variety of shisha flavours, which is priced around 25 euros to suit all of its visitors' tastes. The place is inviting and cozy; Noor offers a relaxing atmosphere, which makes it the ideal cafe to smoke shisha with friends and enjoy a delicious dish off of their extensive Lebanese menu. The tea served at Noor does not disappoint, as the selections of Turkish tea and Mint tea placed very highly in visitor feedback. The staff are multilingual and extremely helpful. Indoor and outdoor seating is available, and reservations are recommended for weekends.
If you're planning a trip soon, make sure to check our competitive rates for car rentals worldwide. Enter your details below, compare, choose and book!