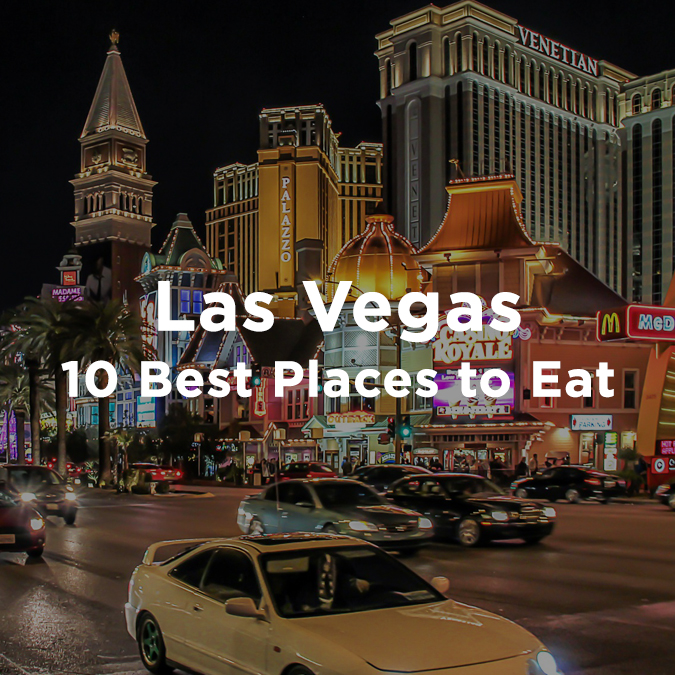 It's very easy to associate Las Vegas nowadays as the city of epitome gambling, partying and living large. Five star hotels and casinos flood the city strip, in addition to the brightest lights and billboards this "Sin City" can put out. In addition to all of the mentioned above, another treasure lie within the city, and that is the Las Vegas culinary scene.
It's very under-the-radar nature makes it easy to forget there is a dining experience to cultivate from this city. Experience an up-and-coming tantalizing culinary journey with our list of 10 best places to try out in no particular order.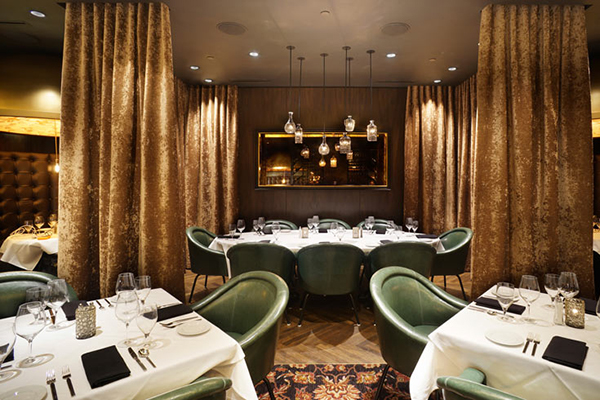 Andiamo Italian Steakhouse

Cuisine: Italian, American, Steakhouse

Price: $31 – $60

This highly reputed Italian steakhouse is located at the D Hotel on Fremont Street. Despite the hotel seemingly heading towards some sort of decline, the steakhouse is far from anything substandard in terms of decor, food, ambience and service. The Lobster Bisque, The Tomahawk Steak, home-made Pasta and the Salmon entree are part of the most recommended dishes at Andiamo. The service is up to par, and the prices are reasonably good for a steakhouse in Las Vegas. Andiamo is definitely a must visit while in Vegas.


Mamas

Cuisine: American, Diner, Breakfast

Price: Under $10

Breakfast is what Mr. Mamas does best in Las Vegas. Just located off the strip, the budget friendly diner offers hearty American classics that are mostly ideal for breakfast. The atmosphere is very bright and energetic, and is usually crowded in the morning, so it's a good idea to be there early to avoid waiting. The Cali Omelet, French Toast, Pancakes, Chicken Fried Steak, Cinnamon Rolls and Eggs are just some of the favourite choices at Mr. Mamas. There are also other options from the menu such as sandwiches, burgers and salads. If you're looking for a casual breakfast diner that's family friendly and full of welcoming staff, Mr. Mamas is the place for you.


Joe's Seafood, Prime Steak and Stone Crab

Cuisine: American, Seafood, Gluten Free

Price: $21 – $100

Joe's can be found in the Forum Shop area of Cesar's Palace. It's a great seafood and steakhouse that also has a special menu that is gluten free, which is uncommon in Las Vegas with many seafood and steakhouses. It also offers other items on the menu such as fried chicken as well. The King Crab is one of the most ordered dishes, in addition to the juicy and succulent steaks selection, the Crab Bisque and the Thai style King Salmon. The Key Lime Pie is a winner when it comes to desserts.
Service is fantastic, and the cost suits the quality of both food, and service offered.


Le Thai

Cuisine: Asian, Thai

Price: $11 – $30

The top spot for best Asian cuisine in Las Vegas definitely goes to Le Thai. Located just on Fremont Street, Le Thai is a great place to enjoy authentic Asian and Thai food, and cocktails in a pleasant ambience. What is also great about the restaurant is that it is reasonably priced compared with its very high quality and exquisite flavours, in addition to the impeccable attentive service. The Chicken Pad Thai, Spring Rolls, Curry, Flat Noodles, Tom Yum, Crab Rangoon, and Papaya Salad are highly recommended dishes to try at Le Thai. The food arrives fast and fresh, and the overall experience is always an enjoyable one.


Hedary's Mediterranean Restaurant

Cuisine: Lebanese, Mediterranean, Greek, Middle Eastern

Price: $8 – $22

For fans of Lebanese and Greek food, Hedary's has you covered. Located a mile or so West of the Las Vegas Strip on Sahara Avenue, Hedary's greets you with excellent service and beautiful restaurant decor that matches the nature of the menu served. Be sure to try out the Lebanese Salad, Sujuk, Baba Ghanouj, Falafel Plate, Chicken Shawarma and the Phyllo Custard for dessert. Service is fantastic and quick, plus popular Lebanese music can be heard in the background which gives a great Mediterranean ambience. Portions are filling, so Hedary's is recommended for groups.


Cous Cous Mediterranean Cafe

Cuisine: Mediterranean, Greek, Middle Eastern

Price: $6 – $11

This hidden gem in Downtown Vegas is located at the heart of Fremont Street. If the constant American or Seafood cuisine has bored you, then Cous Cous is a great option to try. It's very welcoming and gracious, and is also family friendly. The prices are very reasonable given the portion sizes. It's highly recommended to try the sampler platter of hummus and falafel with sauces, salads, and with fresh warm pita breads. For mains, the authentic Lamb Gyros and Kebab, plus a hearty couscous to round off the course. The restaurant also offers free refills on soda beverages. Cous Cous is a very comfortable place to have lunch with friends and families.


Layla Grill & Hookah

Cuisine: Mediterranean, Hookah Bars, Lounges

Price: $11 – $30

If you're looking for a chilled cafe to smoke shisha and kick back, then definitely you have to drop by Layla for a relaxing time out. It's very spacious, neatly organized with comfy couches and a big projector inside and the staff is very helpful and well-trained. They serve a wide variety of shisha flavours for you to choose from, and they serve a complimentary side of pretzels and water once seated. A lot of thought has been put into enjoying your shisha at Layla. The blueberry and orange flavour stands out the most with visitors. Wonderful shisha quality and great hospitality is what makes Layla ideal for shisha nights out.


Luna Lounge

Cuisine: Hookah Bars, Lounges, Tapas Bars

Price: $11 – $30

Luna Lounge might not be easy to locate, and might not look tempting to enter from the outside. However, do not let that discourage you as it tells a different story once you enter. The atmosphere is very modern and chilled out, and the shisha menu was full of variety. They serve the Don Frizzel shisha, a delicious fruit mix and they also have a unique ice hose to boost the flavour. The Mango and Frozen Lake flavours are highly recommended by staff members at Luna. The attentive and helpful staff can help you pick out other varieties according to your preference as well.


Espressamente Illy

Cuisine: Cafe

Price: $5 – $7

Espressamente Illy is beautifully located within the Venetian, and serves the internationally loved Illy coffee along with other breakfast and cafe meals.
The affogato and espresso is a favourite when it comes to coffee. As for breakfast, the Omelette, Crepes, and Sausage served with Spinach and Tomatoes is always highly requested in addition to other pastries. If you are visiting for lunch time or in the afternoon, the Chicken Salad is also recommended. What put Espressamente Illy on the map is the creamy, flawless gelato. They offer free tastes so you can take time to pick out your favourites. The popular flavours are Coconut, Pineapple, Crunchy Rum, Amaretto, Tiramisu, and Coffee.


Crepe Expectations

Cuisine: Cafe, Gluten Free

Price: $5 – $14

Featured on Food Network, Crepe Expectations means serious breakfast business. Located within a shopping complex, the area is small which normally would mean there is a waiting list for a table, but the wait is definitely worth it. The service is spot on and the crepes are incredible. The popular crepes are the fresh strawberry with chocolate drizzle, blueberry with lemon curd, the William Tell, Crepelet, and Nutella. Crepe expectations is sure to meet your highest crepe standards in a friendly atmosphere and staff, and provides the best value for their breakfasts.
If you're planning a trip soon, make sure to check our competitive rates for car rentals worldwide. Enter your details below, compare, choose and book!